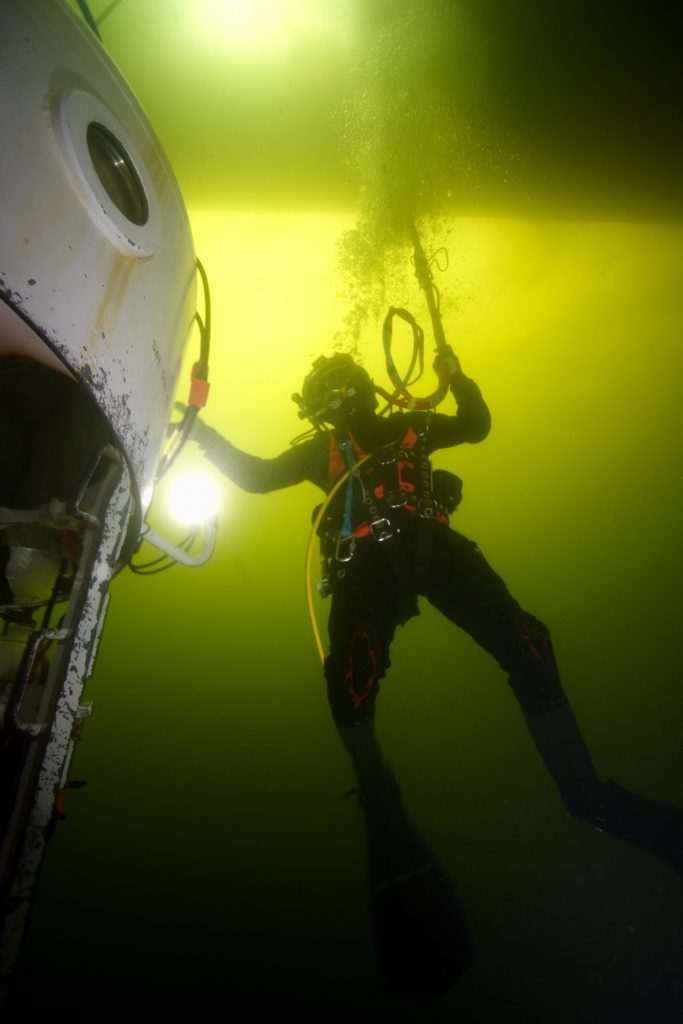 The oil and gas price downturn is putting the squeeze on a commercial diving sector that is "saturated" with workers.
But many divers are using the lull in activity to learn new skills through training to improve their chances of finding employment when the upturn comes.
Anthony Stelzer, who is earning his closed bell diving qualification at The Underwater Centre (TUC), a Fort William-based trainer, said the market had become extremely competitive after the oil price collapsed in 2014.
Mr Stelzer, a 22-year-old from Canada with four years' experience, said: "Three-quarters of my job is finding my next job. You talk to your buddies to try to find work, then you bug that contact until they get back to you. But it's really slow right now – the industry is saturated with divers."
Dan Rowntree, who is enrolled on the same course and has been a diver for 14 years, also said the lack of available work had become a problem.
Mr Rowntree, 36, said: "There are already thousands of divers and newly-qualified ones are still coming out of the schools. They're the ones who are going to get hammered. Getting that first step into it can take a long time. It's just perseverance – you have to keep going until they get sick of you."
Despite his warning, Mr Rowntree, from Coventry, last worked as recently as mid-May, when he finished off a 10-week stint in the Gulf of Mexico.
He said the contact who secured that posting for him was receiving "500 emails a day" from hopefuls. Mr Rowntree said he counted himself lucky to have got the job.
Stuart Leach, who is 11 weeks into a 15-week course aimed at giving him the qualifications needed to embark on a commercial diving career, said he hoped to work in oil and gas, but recognised his chances would be slim at first.
"Oil and gas companies are paying rock-bottom at the moment, so I will start off working in construction near shore to build up experience," Mr Leach said.
TUC commercial director Steve Ham said the sector had to invest in training during the downturn to lessen the impact of a skills gap.
Mr Ham said: "It's a hard message to take for the companies and individuals who have to pay.
"The North Sea workforce is relatively old and when you've got an old workforce and you've got a depression, you can very quickly have a young workforce.
"The older guys say, 'that's one downturn too many' and leave. You hear about that a lot, anecdotally. If you lose them you lose a lot of experience."
He also said shortages could be particularly severe among remotely-operated vehicle (ROV) technicians.
"Two or three years ago the International Marine Contractors Association (trade body) said a skills and competence shortage was looming among ROV practitioners," Mr Ham said.
"The downturn has masked that, but very soon as the market picks up that shortage will still be there, if not worse."
Recommended for you

Michael Gove: Aberdeen residents 'don't back oil and gas windfall tax'