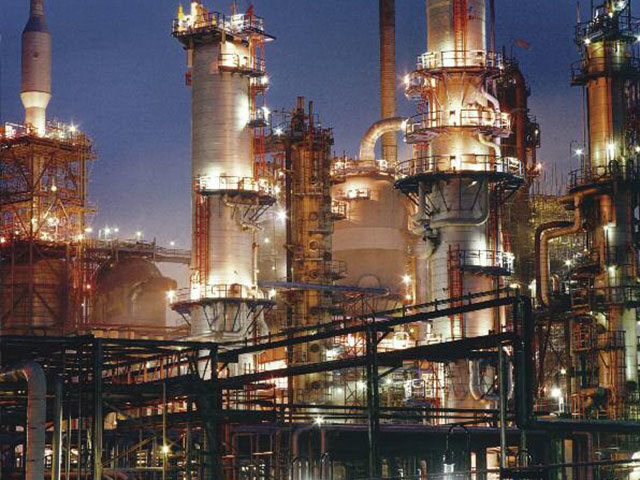 All Exxon Mobil Corp. had to do was run its Los Angeles-area refinery for 15 days before handing the keys to new owner PBF Energy Inc.
That's turning into a struggle. More than a month after Exxon restarted a key gasoline-making unit that was damaged in a blast last year, PBF still hasn't taken control of the Torrance plant. In the latest snag, a crane fell over Monday. While Exxon says it had no effect on production and the handover to PBF is still scheduled for mid year, the incident highlights the challenges faced in finalizing the $537.5 million sale.
For PBF, which said in February it expected to take control of the plant around May 1, the delays are keeping the refiner from fully benefiting from typically higher margins seen during peak driving season, Bloomberg Intelligence analyst Gurpal Dosanjh said by phone Tuesday.
For the handover to be "pushed into July must be frustrating," he said. "It should have been a very simple fix."
Exxon resumed operation of the catalytic cracker on May 17, more than a year after a February 2015 explosion damaged a key pollution control unit. The restart has faced multiple hurdles since.
On May 26, the company had to shut and repair a hydrogen pipeline after a fire, according to a regulatory filing. Monday's crane accident, which injured three people, happened as a breakdown in "some units" caused flaring at the plant, Todd Spitler, a spokesman, said in an e-mail.
PBF said it was "working with Exxon Mobil to understand the impact" of the "incident," Michael Karlovich, a PBF spokesman, said in an e-mail Monday. "We continue assessing Torrance refinery operations."
The sale will probably go ahead in the first week of July, Dosanjh said. Regardless of the difficulties, PBF wants control of the Torrance plant to gain exposure to the West Coast gasoline market.
"I don't envision a situation where they will walk from this deal," he said.
Recommended for you

Exxon aims to become a leading lithium supplier for EVs by 2030