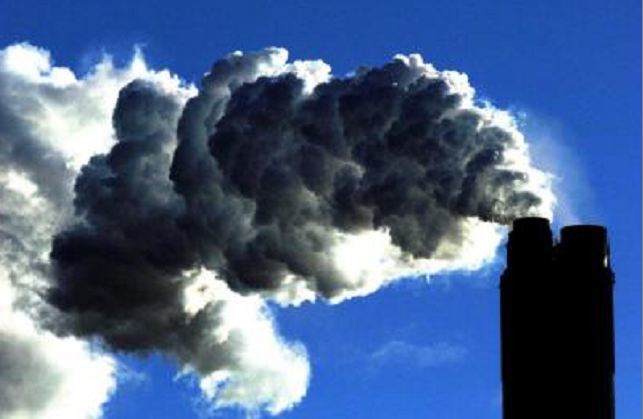 Progress on cutting greenhouse gas emissions from homes, transport and industry has stalled, the Government's climate advisers have warned.
The UK's emissions have fallen by an average of 4.5% a year in the last three years and are now 38% below 1990 levels, the Committee on Climate Change (CCC) said in its annual report on progress on tackling climate change.
But the reduction has come almost exclusively from the electricity sector, where Government policies have driven an increase in renewable power and cuts to polluting coal generation.
Across the rest of the economy there has only been a 1% reduction a year, the committee said.
Annual rates of installing insulation in homes have fallen by as much as 90% for some measures in the last couple of years compared to the period 2008 to 2012.
Low carbon heating technology such as heat pumps and district heating schemes which use low-carbon technology still meet only a tiny proportion of demand for heating.
Emissions rose in the past year in the transport sector, while there is "minimal evidence" of progress in industry and agriculture, the committee said.
While progress has been made in some areas, such as extending funding for offshore wind and electric vehicles, there has been no movement in other sectors including low cost onshore wind and solar and energy efficiency.
The Government has gone backwards in some areas, such as cancelling the £1 billion competition for carbon capture and storage technology for power plants, reducing funding for energy efficiency and cancelling the zero carbon homes standard.
Without more action, the Government will miss carbon reduction targets, with the UK producing 100 million tonnes more greenhouse gases than it should by 2028 to 2030 under the goals it has just adopted, the CCC said.
The committee also said the vote to leave the European Union did not change the UK's requirements to reduce emissions, as they are made under UK law, but it could have an impact on how they are met.
Lord Deben, chairman of the Committee on Climate Change, said: "We have made strong progress in reducing emissions in some parts of the economy and this should be continued.
"New commitments will be required to meet our targets and realise the opportunities from emissions reduction.
"Leaving the EU will require the reassessment of some existing and proposed policies but does not change the need for the UK to play its role in reducing emissions."
The committee's progress report recommends new approaches to cutting emissions and improving energy efficiency in buildings.
It also calls for policies to be extended through the 2020s to improve the efficiency of new vehicles and increase uptake of clean cars and vans.
There is an urgent need for a new approach to developing technology which captures and permanently stores underground carbon emissions from power plants.
The cheapest forms of low carbon electricity, such as onshore wind and solar in locations where they are acceptable to local people, should be given support, as excluding such technologies pushes up costs for consumers, the report said.
Recommended for you

Urgent action needed to ensure UK can cope with climate impacts, advisers warn