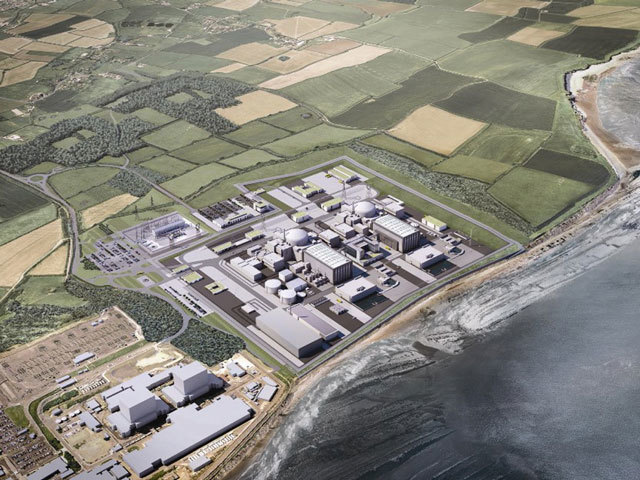 French energy giant EDF has reiterated support for its delayed new nuclear power station in Hinkley, although a long-awaited final investment decision is still to be made.
EDF has been consulting with unions in France, some of which have voiced concern about the financial impact of the £18 billion project on the company.
The firm's Central Committee met on Monday at the end of the consultation, with unions deciding not to issue an opinion.
A statement said: "EDF relies on sensitivity studies already communicated to staff representatives and considers this vote does not change the fundamentals of the project, nor the desire of players to engage in it."
The statement said EDF reiterated its confidence in the Hinkley Point C project.
John Sauven, director of Greenpeace, commented: "The French unions are justifiably concerned that EDF's investment in Hinkley Point will bankrupt the company. According to the ratings agencies
and financial analysts, it is not looking good for the company, and top competition barristers say the recapitalisation plan that the French government needs is likely to fall foul of EU competition laws.
"In the UK, Brexit is throwing up endless questions that no one knows the answers to over the future of the European energy market. It would be idiocy of the highest magnitude for the UK government in its current incarnation to sign this disastrous deal.
"The Government should at the very least have a plan B of reliable, home-grown renewable energy which will provide jobs, investment and keep bills affordable."
UK unions have stepped up their support for Hinkley, saying that confirming the financial go-ahead will be the first big "litmus test" for infrastructure projects following the EU referendum result.
The GMB, Unite, Ucatt, and Prospect unions have written to the chief executive of EDF Energy, Vincent de Rivaz, saying it is "vital" that a final investment decision is made.
Recommended for you

Bilfinger Salamis wins £17million Hinkley Point C contract creating 80 jobs