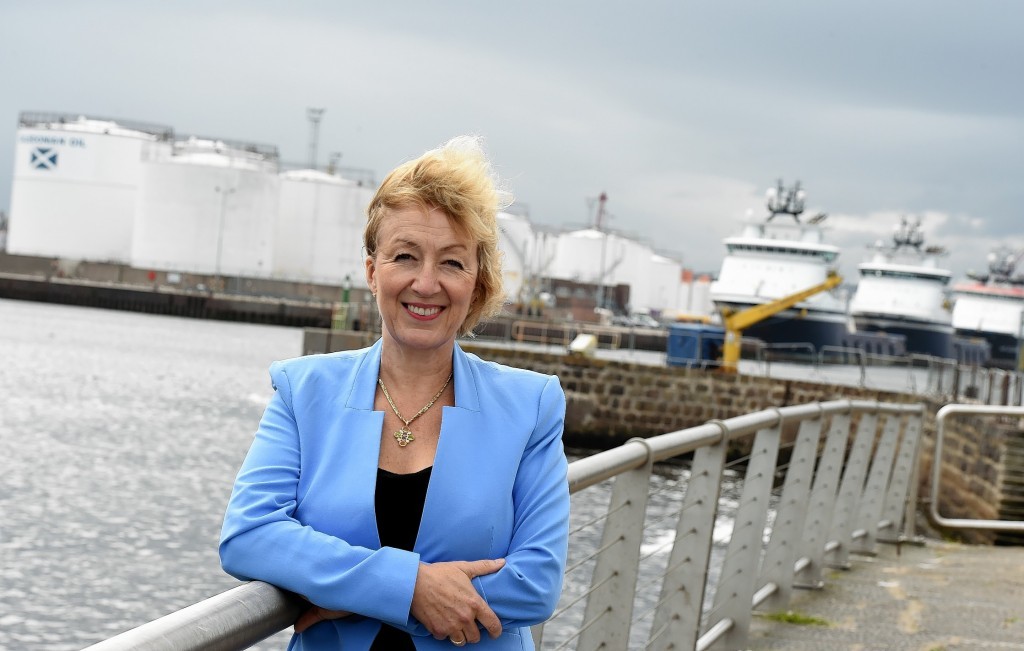 Allies of Andrea Leadsom have defended her following reports that her "stellar" career in the City had been exaggerated.
The energy minister's campaign team published a summary of her CV detailing her background in the financial services sector, including senior roles at Barclays and Invesco Perpetual.
Defence minister Penny Mordaunt claimed there was a "concerted effort" being made to cast doubt on the Tory leadership hopeful's background but she was the "strongest candidate on the economy".
The Times reported comments from former colleague Robert Stephens on the Reaction website suggesting that, while at Invesco Perpetual, "she did not manage any teams, large or small, and she certainly did not manage any funds".
Ms Mordaunt, who campaigned for Brexit with Mrs Leadsom, said the "bogus" story overlooked her years at Barclays.
"This is a concerted effort to rubbish a stellar career and imply that she was just making the tea," she told BBC Radio 4's Today programme.
At Barclays "she was running a fund, she was also managing the global banking network", Ms Mordaunt said, adding: "Andrea's stock is high in this area."
Amid speculation that supporters of Theresa May could be encouraged to back Michael Gove in the next round of voting by Tory MPs on Thursday, in an effort to prevent Mrs Leadsom's name being
on the final shortlist of two presented to party members, Ms Mordaunt urged colleagues to remember they were picking the next occupant of Number 10.
"I would say it is absolutely vital for our party membership and the country – this is the prime minister we are picking here – that we put forward the best candidates," she said.
"I would say to all my colleagues on Thursday, if you are voting for a candidate who you do not think is the best person to lead this country, you are doing something wrong."
A spokesman for Mrs Leadsom said: "It is both surprising and disappointing that The Times based a significant part of a leading article on a single, uncorroborated letter without giving Mrs
Leadsom the opportunity to respond to the allegations made in that letter."
The spokesman said her CV "comprehensively disproves the letter's assertions".