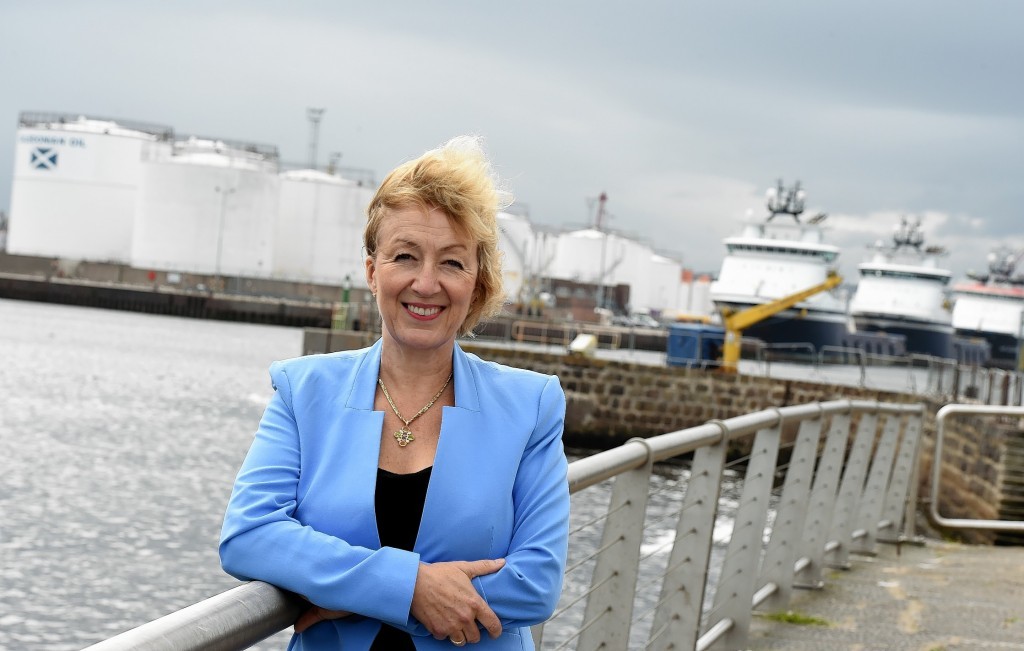 Conservative leadership candidate Andrea Leadsom has denied massaging her CV and insisted she has not published her tax return to protect other MPs from pressure.
Mrs Leadsom has faced questions over her 25-year career in the City and in particular claims that she "managed funds" and large teams of employees, and took the step of publishing her employment history on Wednesday.
The Energy Minister admitted she did not manage investment funds but stressed that while working at Invesco Perpeuto and Barclays she managed budgets for developing investment "relationships".
She told BBC News: "The business itself, whether it's Invesco Perpeuto or Barclays, it has a budget for what it is spending on developing those relationships, travelling to see those clients, supporting product development, paying the staff in the team."
Mrs Leadsom went on: "My CV as I've presented it are exactly accurate.
"There is nothing to regret, my CV is exactly accurate.
"That I've absolutely set out the jobs that I've done.
"But, as I say, I missed out my job at the weekend in Sainsbury's.
"So, you know, I can understand people saying 'You haven't done this, you haven't done that' but where do you stop?
"I could add all manner of work experience too if that was useful."
Mrs Leadsom is also under pressure to publish her tax return, a step her rivals Theresa May and Michael Gove have already taken.
She has promised to release it if she makes through tonight's final ballot of Tory MPs and enters a run-off vote of 150,000 party members but stressed she did not want colleagues to face similar calls.
"This is about protecting my colleagues," Mrs Leadsom said. "I genuinely think that MPs are subject to often too much pressure to put out every single bit about their private lives."
She also denied benefiting from offshore funds, telling Sky News: "Literally, if you buy a book from Amazon and they book it in Luxembourg and it shows on your bank statement – what does that say about you?
"In this instance we were shopping around for a cheap mortgage and the mortgage was offered by a bank who booked it in the Channel Islands – there's no advantage to me, it was just a good deal."
Mrs Leadsom spoke after promising to "banish the pessimists" worried about Brexit, as her supporters marched on Parliament chanting for the Tory leadership candidate to become the next prime minister.
In what was billed as a major speech on the economy, Mrs Leadsom promised "prosperity, not austerity" and said she would be a "realistic, but optimistic" leader for the post-Brexit age.
She pledged to continue free trade with the EU while also controlling immigration – a position deemed impossible by Foreign Secretary Philip Hammond because it currently appears the UK will not be able to retain its position in the European single market without accepting free movement of EU citizens.
Mrs Leadsom told the Westminster rally: "Prosperity should be our goal, not austerity.
"I want to spread prosperity to every corner of our country, I want to help create more jobs, because we need to hear and heed those millions of our fellow citizens who feel and fear that their country's leaders are not worrying about them enough.
"Those people who think that chief executives of some big businesses get telephone-number salaries but bear no relation to the performance of their companies.
"And I say to all of those people – I am with you and I want you to share in the great future for this country."
At the speech, supportive former Cabinet minister Owen Patterson was photographed with a handwritten list of MPs' names on his lap.
It included those who have yet to declare their support for a particular candidate – including Zac Goldsmith, Rebecca Pow and Sir David Amess, among others.
After the speech, Mrs Leadsom's campaign chief, Tim Loughton, and proposer, Penny Mordaunt, led a march of blue T-shirt clad activists to Parliament, chanting: "What do we want? Leadsom for leader. When do we want it? Now."
Home Secretary Mrs May is widely expected to get through the final MPs' ballot, having secured the votes of half of her colleagues in the first round.
Justice Secretary Mr Gove is hoping to leapfrog Mrs Leadsom into second place and be the challenger to Mrs May in the members' ballot.
Last night, his campaign chief, Nick Boles, was forced to apologise after being caught trying to get supporters of the Home Secretary to switch sides in order to block Mrs Leadsom from the final run-off.
Recommended for you

Energy industry pays tribute to Queen Elizabeth II