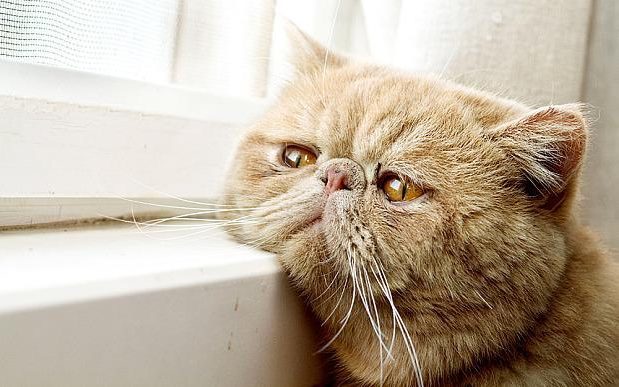 Cats are the latest victims of the oil industry downturn, according the head of a North-east animal protection service.
Outer Aberdeen Cats Protection group said it is struggling to cope as cash-strapped North-east families are forced to give up their beloved pets.
Branch co-ordinator Liz Grant said the service is at capacity and any cat turned away faces an uncertain future.
She said: "I've never seen it like this, it's just surreal and so sad.
"Almost everyone giving up their pets has cited financial reasons.
"I can only think that it's the oil downturn and people losing their jobs and not wanting more financial responsibility
"I know people who can't even afford to feed their cats and have had to give them up. And while we can't move cats on to new homes, we can't take more on. It's awful."
The Outer Aberdeen Cats Protection branch typically finds homes for around 300 cats annually.
These figures have dropped since last year, with only a third of the number normally achieved.
In 2015 Liz and her team quickly found caring homes for 274 cats, but have only found 92 willing owners this year. More cats are therefore kept in shelters for longer periods.
Liz said: "It's okay short term, but it's not natural for them.
"They just sit and wait for someone to come and cuddle them, we can't be there through the night."
As a result of the backlog the service, based in the Bridge of Don, cannot take any more cats into their care.
Liz says the number of pets normally offered homes in the North-east proves we're a region of cat lovers and she hopes people will rekindle their feline feelings.
She said: "They are not high-maintenance, they look after themselves.
"There might be an initial outlay, but they're not expensive pets.
"And there's nothing quite like coming home from work to a cat.
"They tune-in to your feelings, and they can cheer you up."
Recommended for you

Italy mulls support for fossil fuels despite climate promise