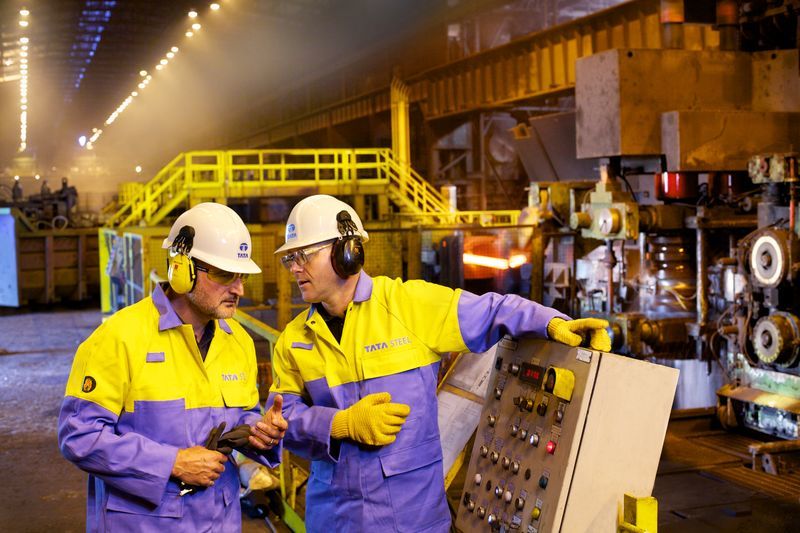 The decision to leave the EU is a body blow for the British steel industry and the new prime minister must do more to protect it, an MP has warned.
The steel industry has been thrown into crisis in recent years, squeezed between rising energy costs and cheap steel from the Chinese.
Last year the Redcar works in Teesside closed, while thousands of workers at Port Talbot face an uncertain future as talks to save the Tata plant continue.
The EU is Britain's most important steel market and some have raised fears that pulling out could further damage the industry .
Speaking in the Westminster Hall debate, Labour MP Stephen Doughty (Cardiff South and Penarth) demanded that ministers spell out what they are doing to help the industry in the wake of the Brexit vote.
He said: "The steel industry faces immense challenges. There is a future for this industry, there is a bright future for this industry, its workforce, its products and its role in our economy – but only if Government takes decisive action to respond to the challenges that it faces.
"And that is even more important in the aftermath of the decision on the EU referendum."
He added: "I argued a few weeks before the referendum vote that I felt that a vote to leave the EU would be a body blow to the industry.
"And I'm sorry to say that, in terms of the information that I've had from producers, from UK steel, from Community union, from many others involved in the industry, that all the referendum has resulted in is yet more uncertainty, yet more challenges for an industry that was already facing significant difficulties."
As Theresa May takes over as prime minister, Mr Doughty urged the Government to take immediate action.
He said: "What the industry, what the workers in this industry, what all of us want to hear today is categorical assurances and actions.
"We don't want to hear more platitudes, we don't want to hear more warm words."
He said the steel industry cannot afford to wait and warned its future is a matter of national significance that the new PM must act immediately to safeguard.
Mr Doughty called for action to be taken on energy costs, steel dumping and to help the industry as it faces the uncertainty of Brexit.
He added: "Crucially, this is a question for the new prime minister.
"Is she going to take the kind of laissez-faire approach we have seen from the minister's current boss in the Cabinet, this idea that there is no industrial strategy, that we shouldn't be intervening and so on and a quite late series of interventions in the industry?"
He went on: "Or is she going to be a prime minister and set in place a Cabinet that is going to take decisive action in the national interest?
"That's the fundamental test, that's the fundamental expectation people in this industry have.
"We need to see a proper industrial strategy and we need to see tough action, particularly in relation to the Chinese."
Recommended for you

The Energy Capital MP: New SNP Commons leader Flynn's North Sea record