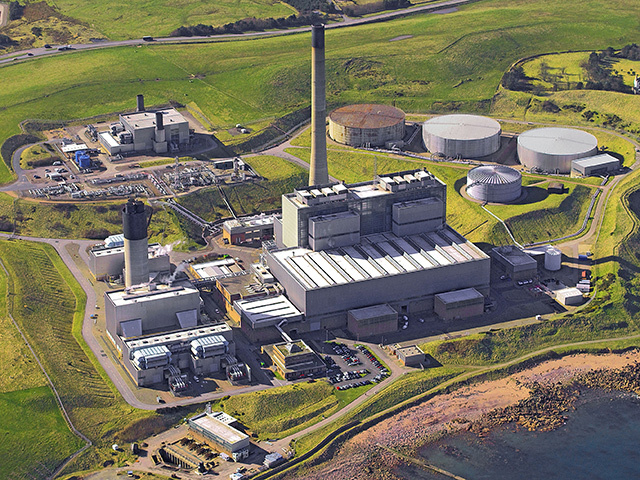 Energy Minister Andrea Leadsom has insisted the UK Government has not ruled out future investment in carbon capture and storage.
The former Tory leadership contender said the axing of £1billion funding last year did not mean the technology was dead in the water.
Plans to build a ground-breaking CCS plant at Peterhead came to a halt following the 11th-hour news that the development money had been cut.
It was announced on the Stock Exchange the same day as the chancellor's spending review in November.
During Department for Energy and Climate Change (Decc) Questions in the Commons, Labour MP Mary Creagh asked: "What steps are your taking to bring confidence to investors in low carbon industries?"
Mrs Leadsom said many companies, including Siemens and EDF, had announced they remain committed to the UK since the vote to leave the EU.
On CCS, she added: "We remain committed to looking at what our future strategy for CCS will be.
"The fact the competition didn't make the cut in terms of taxpayer value for money at the last spending round does not mean we are ruling out CCS.
"We do believe it continues to play a role in the future of our decarbonisation strategy."
The department was urged to "mend bridges" with the renewables industry in the aftermath of the decision to repair investor confidence.
In February, a report by the Commons energy and climate change committee concluded that maximising the use of the UK's existing oil and gas infrastructure in the North Sea would have allowed
second-phase CCS project costs to reduce quickly.
The report, based on industry representatives' evidence, highlighted the importance of transport and storage infrastructure to future CCS development.
It said with projects like Peterhead cancelled, the opportunity to develop the infrastructure in the first half of the 2020s had likely been missed.
Last year, Amber Rudd – then energy secretary – announced gas would replace polluting coal plants by 2025.
Recommended for you

Current pipeline of UK blue hydrogen projects expected to top 2030 targets