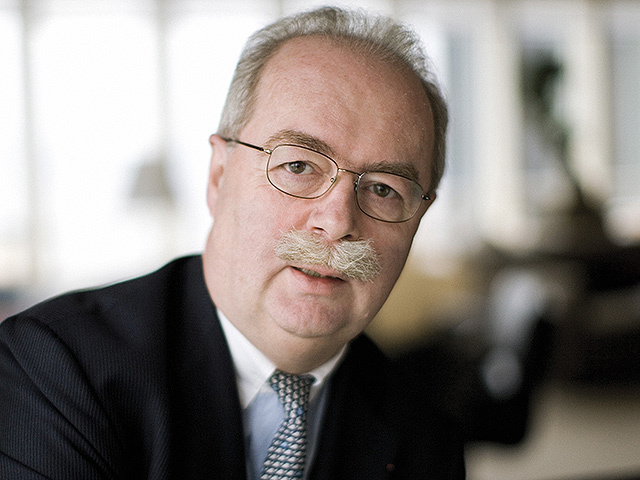 A preliminary hearing into the death of the ex-boss of French oil major Total is expected to resume today after being postponed.
The hearing comes after Christophe de Margerie's jet collided with a snow plough in Moscow Airport more than a year ago.
At a session of the court earlier this week, lawyers for the five airport employees who are defendants in the case said the case had missed crucial evidence.
Prosecutors said they needed more time to respond to the claim by the defence, and were given until today to prepare.
Christophe de Margerie, chief executive of France's largest listed company, was killed in October 2014 along with three air crew when his jet hit the snow plough as it was taking off from Moscow's Vnukovo airport in the middle of the night.
The trial of the five airport employees has been postponed several times and Russia's IAC civil aviation investigative body has yet to release its report about the crash, which critics say exposed the country's patchy air safety record.
Alexander Karabanov, the lawyer for snow plough driver Vladimir Martynenko, said lawyers for the defence had put forward a motion for further investigation in the case.
He said:"At the moment motions were put forward in court on additional investigation because there were major breaches of laws," Karabanov told reporters outside Moscow's Solntsevo District Court on Thursday.
"The prosecutor asked for more time so that he can prepare and give a substantive response."