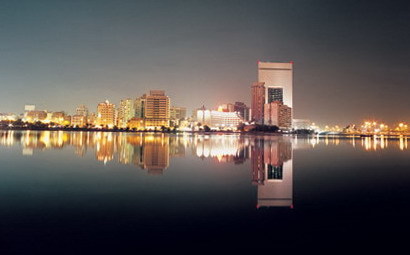 Saudi Arabia's central bank offered lenders short-term loans in late June to help ease liquidity constraints, according to five people familiar with the matter.
The Saudi Arabian Monetary Agency, or SAMA, as the central bank is known, offered about 15 billion riyals ($4 billion), two of the people said, asking not to be identified as the information is private. The loans were offered at a discounted rate, two of the people said. SAMA offered individual banks as much as 1.5 billion riyals, based on their balance sheets, four people said. The loans are for up to one year.
"We see this move as an immediate support to boost short-term liquidity and for banks' ability to lend," Monica Malik, chief economist at Abu Dhabi Commercial Bank PJSC, said by phone. "We expect to see further measures, such as possibly reducing the reserve requirement ratio or increasing the loan-to-deposit ceiling in the coming days."
Banks in the kingdom are facing a cash squeeze as the government withdraws deposits and sells local-currency debt to fund the budget deficit. SAMA has already taken steps to try to alleviate liquidity pressures, allowing banks to lend the equivalent of 90 percent of their deposits, up from an earlier limit of 85 percent. An official at the central bank declined to comment.
The three-month Saudi Interbank Offered Rate has surged 69 basis points this year to 2.24 percent, near the highest level since 2009, according to data compiled by Bloomberg. The rate has risen nine basis points since the end of May, while Brent crude prices fell 15 percent.
Recommended for you
X

Oil holds biggest monthly loss in year as US adds drill rigs