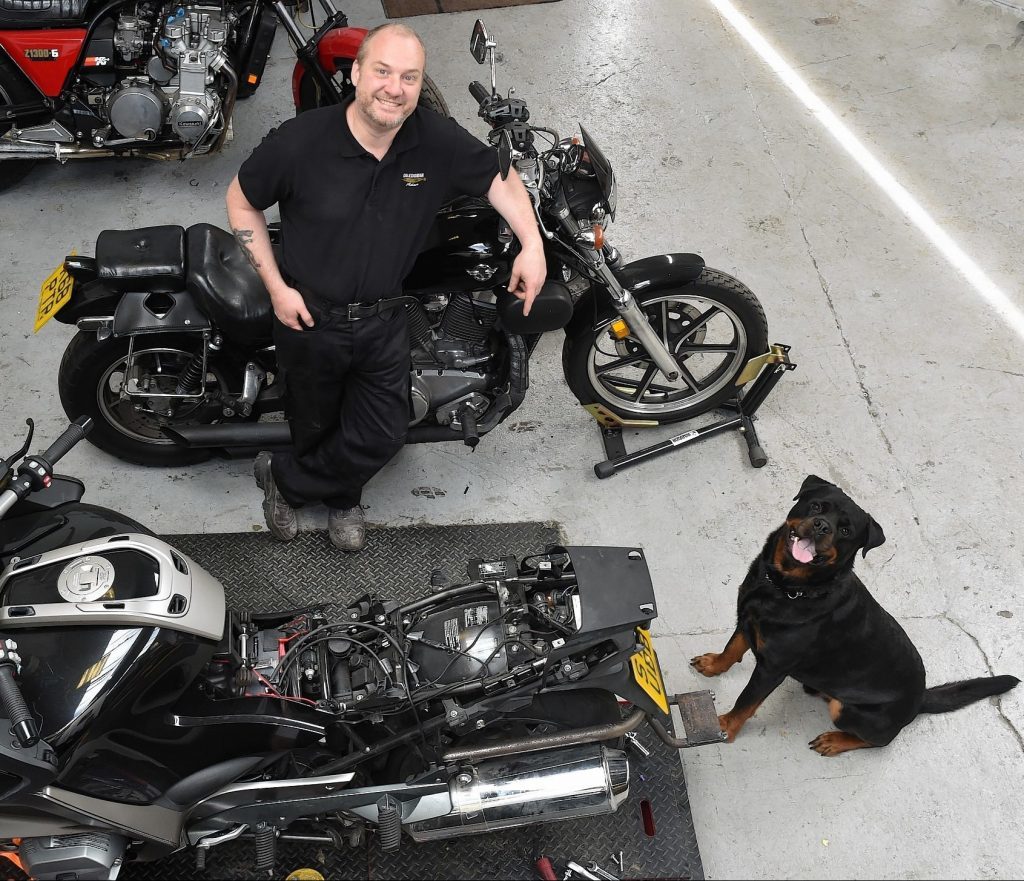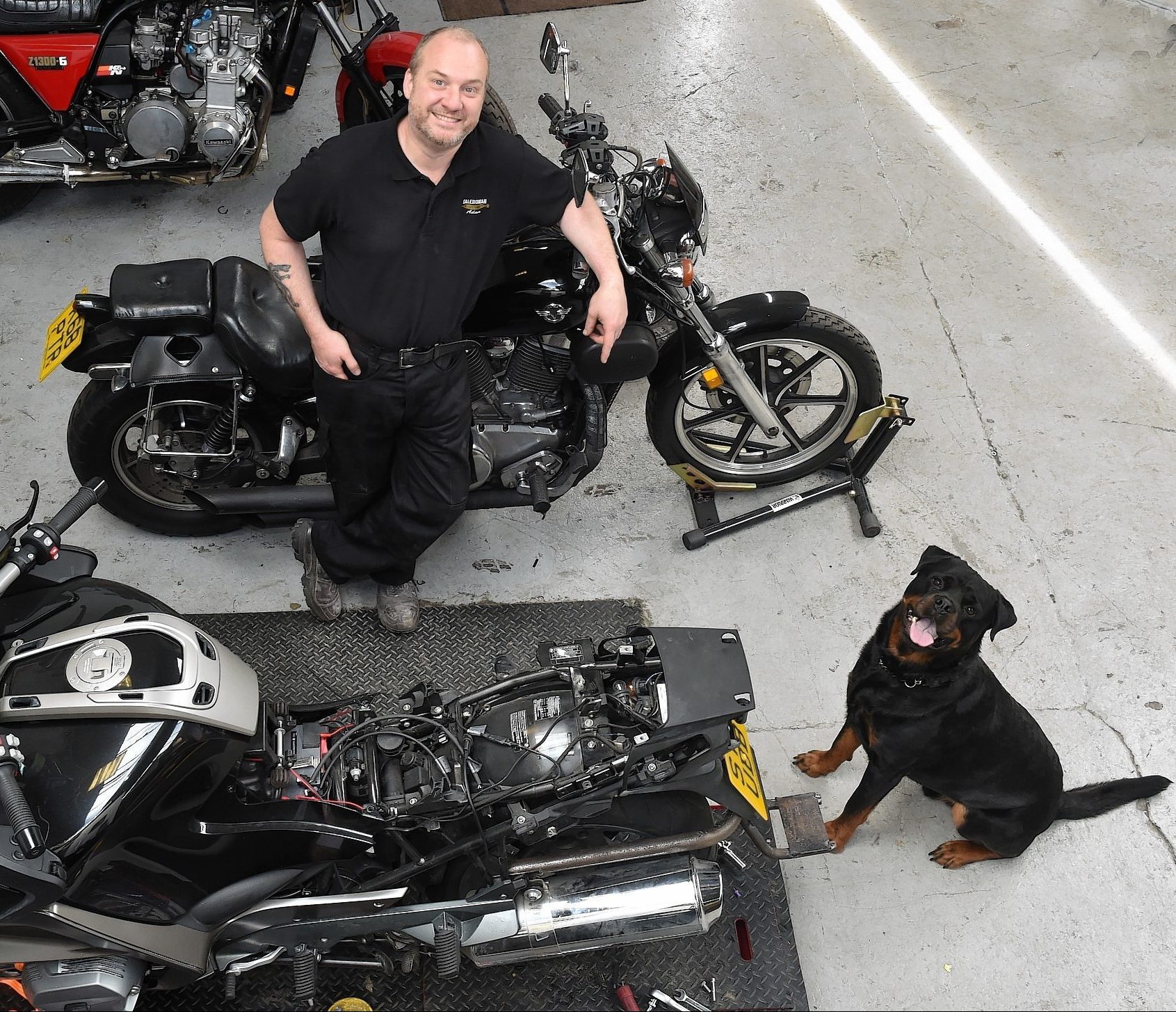 A north-east mechanical engineer is fine-tuning his passion for building and repairing cars and motorbikes, including Harley Davidsons, after losing his job in oil and gas.
Petrol head Adam Grozier suffered the same fate as thousands of other people in the region in March when he was laid off by a US oil service firm.
After a career in the sector spanning 25 years, most of which was spent working in Russia, Mr Grozier decided the time was ripe to set up his own company.
Using his redundancy pay and savings – in all, about £25,000 – he launched Caledonian Customs in June alongside his business partner, Byron Jarvis.
Based in a revamped garage in Laurencekirk, the fledgling firm specialises in the design and manufacture of custom motorcycles and modified cars.
While recognising the company is unlikely to turn a profit for a few years, Mr Grozier, who shares a workshop with his large but docile Rottweiler, named Tig, does not regret his choice.
"Investing my redundancy pay off into a new business rather than taking a vacation or buying a new car was a no-brainer," said Mr Grozier, who served his time as a mechanical engineer in the army.
"This is my only chance to get to do what I love on a bigger scale and make a living."
Mr Grozier has worked on motorcycles for as long as he can remember.
But his hobby did not start to become more serious until 2010, when he left Russia and moved back to the north-east of Scotland.
Most nights, upon returning home from his Aberdeen-based day job as a hydraulic fitter, Mr Grozier would retire to his own garage to work his motorcycles.
Mr Grozier also joined the British Legion's riders branch – an organisation with hundreds of members – which created a stream of demand for his expertise.
In time, it became clear to Mr Grozier that he could turn his tinkering into a full-time profession.
The last nudge came when he was handed his redundancy package.
Most of the orders received so far have been for repairing alloy wheels using "powder coating", but Mr Grozier has also been involved in some exciting projects.
He won a contract with French company Zombie Bikes Concept to design a new model of motorcycle based on the iconic Harley Davidson.
Orders for customised Harleys have also been coming in from motorcycle enthusiasts in Scotland.
Now Mr Grozier's ambition is to build a reputation for high quality work at Caledonian Customs.
"I recently made a custom bike on a small budget and it sold straight away on eBay," he said. "I then had 13 inquiries from people who wanted me to make the same for them. It's really satisfying to know people like my vision and what I do.
"People spend a lot of money on their bikes and cars so it satisfies me when I fit a new exhaust system for them and they are happy with the noise it makes when they turn the key."
He expects Caledonian Customs, which has received generous support from the Laurencekirk business community in its formative days, to become a limited company in about six months.