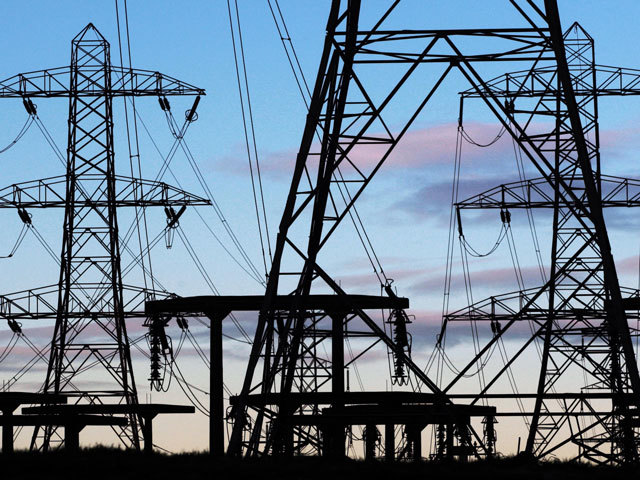 Ofgem is to press ahead with proposals to introduce a price cap on pre-payment meters, the energy industry regulator has announced.
The watchdog's response follows a report published by the Competition and Markets Authority (CMA) in June – which set out ways in which the market could be improved for customers.
On Wednesday, Ofgem said it would work closely with suppliers to help "disengaged customers" who remain on expensive tariffs.
Chief executive Dermot Nolan said: "The CMA's final report is a watershed moment for industry and consumers and points the way to a fairer and more competitive future. I call on energy companies and consumer groups to seize this opportunity."
Ofgem has said the cap will aim to help the "most vulnerable and least likely to switch" and will save them around £75 a year from next April.
Next year the energy regulator said it will also pilot a database service – allowing rival suppliers to offer those on standard variable rates for three years or more better value deals.
The Big Six currently supply energy to just under 90% of the domestic customers in the UK and generate about 70% of total electricity output in the UK.
An E.ON spokesman said: "As with the publication of the CMA report, we will now review Ofgem's proposals in detail to fully understand the implications for our customers."
The regulator said the pre-payment meter price cap will apply to than four million customers, and that the CMA's report "points the way to a better future for consumers".
In an open letter, Ofgem said: "We expect suppliers to compete for all consumers by offering good value and innovative deals and providing good customer service.
"Ultimately, it is in suppliers' interests to make sure the CMA's reforms lead to lasting benefits for consumers."
The regulator added: "We will closely monitor how the energy market develops as these reforms are implemented, and will do so with a particular focus on consumer outcomes."
It said it would "not hesitate to take action" if it feels outcomes are "not as good as they could be".
Alex Neill, director of policy and campaigns for consumer group Which?, said: "After two years of investigation into the energy market it's now time for action, so it's good to see Ofgem swiftly taking forward the CMA's recommendations to increase competition and reach people who are not engaged in the market.
"The regulator faces a huge challenge in implementing all of these recommendations in a way that stimulates competition to deliver better outcomes for many more consumers.
"For this to happen, the industry will need to commit to working with the regulator to ensure people get a fairer deal on their energy."
Recommended for you

First Minister plans "urgent summit" with energy cos and consumers