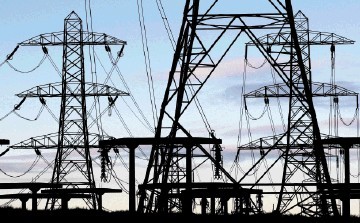 Energy regulator Ofgem has put forward plans to slash National Grid's budget by £185.4million.
The watchdog, which sets the amount of money granted to National Grid to look after the UK's gas and electricity networks, said the proposals were part of a mid-period review.
It means Ofgem's allowances for National Grid electricity and gas transmission price controls will fall from £16.9billion to around £16.7billion between 2013 and 2021.
The move includes cutting allowances by £168.8million for gas transmission because it no longer needs to build gas pipelines at Avonmouth.
Ofgem said it would also trim £38.1million from electricity transmission, as less fault protection work is needed due to fewer generators connecting to the high voltage grid.
But it said National Grid would be handed an extra £21.5million to help with its role of managing extra supply and balancing services as the UK moves towards a low carbon economy.
The decision on the proposals will be made in the autumn, with the changes coming into force from April 2018.
Recommended for you

SSEN to pay extra £2.3m for slow Storm Arwen response after Ofgem report