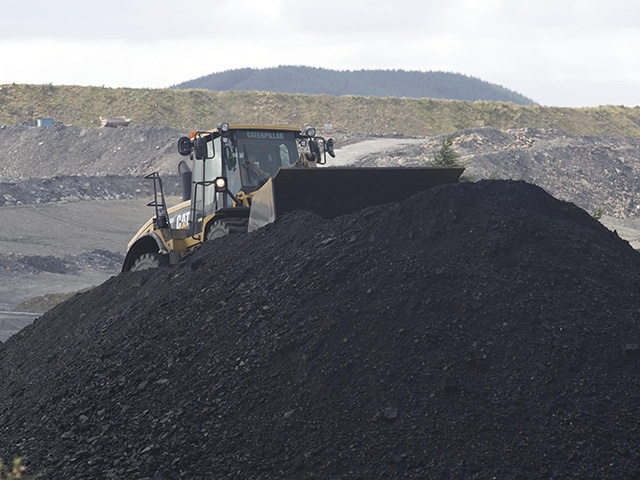 The UK's stockpile of coal has fallen to its lowest level since the end of the First World War.
Just under half a million tonnes of spare coal was held at collieries in 2015.
Stocks have been low for a number of years, but this is the first time they have dipped below 500,000 tonnes since comparable records began.
The figures, released this week by the Department for Business, Energy and Industrial Strategy (BEIS), show that Britain's coal stockpiles – once a striking landmark in areas from Scotland to South Wales – have shrunk dramatically over the last few decades.
Some seven million tonnes were available in 1995, while as much as 22 million tonnes was held at collieries in 1965.
The number of people employed in the mining industry has also reached a record low of 2,000.
The size of the UK coal industry has declined steadily since the miners' strike of 1984-5, which began a rolling programme of pit closures across the country.
In 1984, just before the strike began, a total of 139,000 people were employed by mining. A decade later the number had dropped to 7,000.
The new figures reflect the declining importance of coal as a source of generating electricity for the UK.
The Government has said it intends to close all the country's remaining coal-fired power stations by 2025, with alternative low-carbon sources – such as the proposed Hinkley Point C nuclear
plant – taking a greater priority in what business Secretary Greg Clark has described as "a reliable and secure energy supply".
Beginning in May of this year, there have been a number of occasions – lasting up to half a day – when the amount of electricity being generated by coal has dropped to zero: the first time this has happened since the late 19th century, according to the Carbon Brief website which reports on climate science and energy policy.
More than a million people once worked in the UK mining industry, with levels peaking at 1.2 million in 1920.
Over 3,000 coal mines provided employment for generations of communities in regions such as Yorkshire, the East Midlands and north-east England.
But the long-term fall in coal production, together with ongoing pit closures, saw the number of mines fall below 1,000 in 1963 and below 100 in 1987.
The UK's last deep coal mine, in Kellingley in North Yorkshire, closed in December 2015.
Recommended for you

Investors pushed mining giants to quit coal. Now it's backfiring