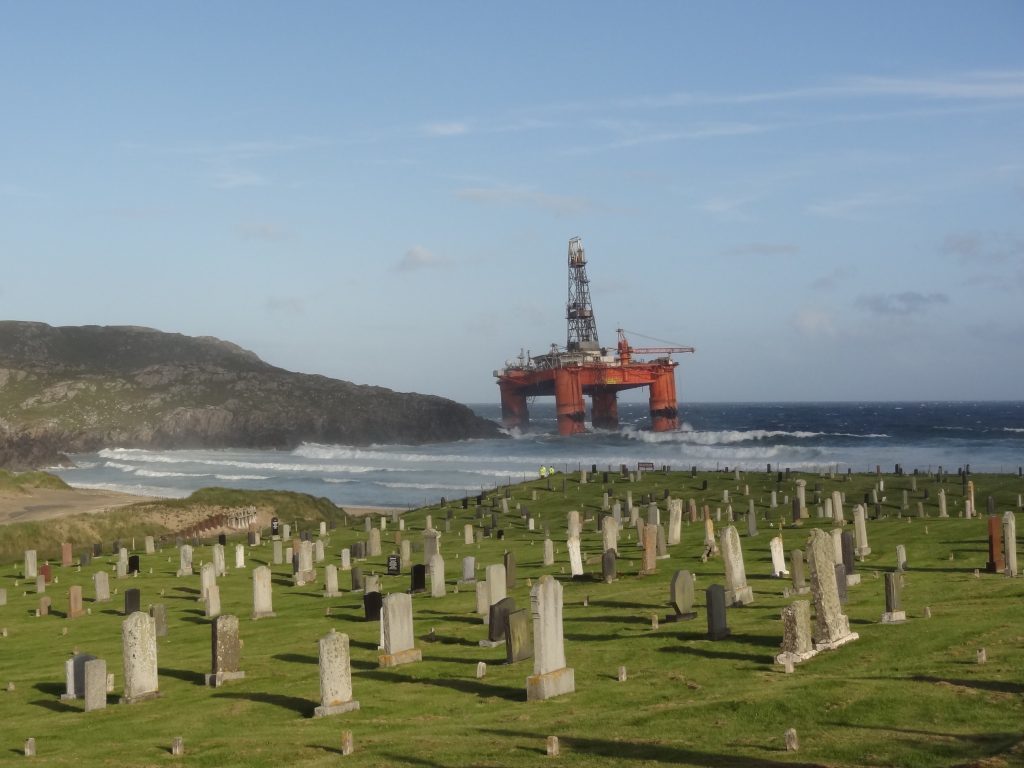 The salvage master who successfully refloated a grounded 17,600 tonne oil rig off rocks in the Western Isles was also involved with the operation to move the doomed Italian liner the Costa Concordia.
Sylvia Tervoort, a salvage operations manager with Dutch company, SMIT, will hold a talk to explain to islanders how she used a combination of pressurised air and water ballasting in different tanks to prise the Transocean Winner off the shore at Dalmore on the west coast of Lewis.
The operation was complicated as the salvage team were in the dark over the scale of damage to 25 tanks which ruptured when the rig broke its towline and blew ashore in a summer storm on 8 August.
During the talk – which starts at 6pm on Wednesday in Lews Castle College, Stornoway, – she will also outline her role in the £0.7 billion salvage of the wreck of the 114,000 tonne Costa Concordia cruise liner which partially sank off Italy with the loss of 32 lives in 2012 – one of the largest and complex salvage operations in maritime history.
On her company's website, Ms Tervoort explained: "Once you reach the vessel in distress it can be a case of 'salvage what you can' or at least making the best of a bad situation.
"As a salvage team we play a part in recovering the vessel and its cargo and in protecting the environment.
That means seeing to it that the situation is stabilized, keeping the vessel afloat or putting out a fire, calling in tugs and assessing what needs to be done with the fuel or the cargo.
"A lot of the work comes down to making snap decisions and acting as quickly as possible.
"In the past few years I have headed up countless operations, including the salvage of the Kulluk and the Costa Concordia."​