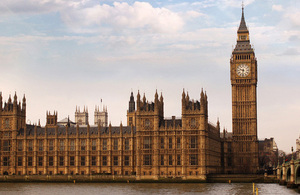 The British Government is being called on to take a tougher stance against Volkswagen over its emissions fraud.
A parliamentary committee has also said the UK should increase the use of electric cars and reduce air pollution from transport.
It comes almost a year after US regulators found the Volkswagen had cheated in diesel emission tests.
The British Government has yet to decide what action to take against Volkswagen.
Australia revealed earlier today it would be taking legal action over the emissions scandal.
The Environmental Audit Committee, whose conclusions are not binding on the government, said VW had only just started to recall cars in Britain and UK authorities have yet to decide whether to take legal action against the company.
Mary Creagh, chair of the committee, said:"There's been a worrying inertia from ministers in tackling the VW scandal and they should decide whether to take legal action.
"They should ask the Vehicle Certification Agency to carry out tests to see whether, without the cheat devices, VW Group cars in the UK would have failed emissions tests."
Recommended for you

Protecting Scot Gov tax take from energy workers hinges on 'green job creation'