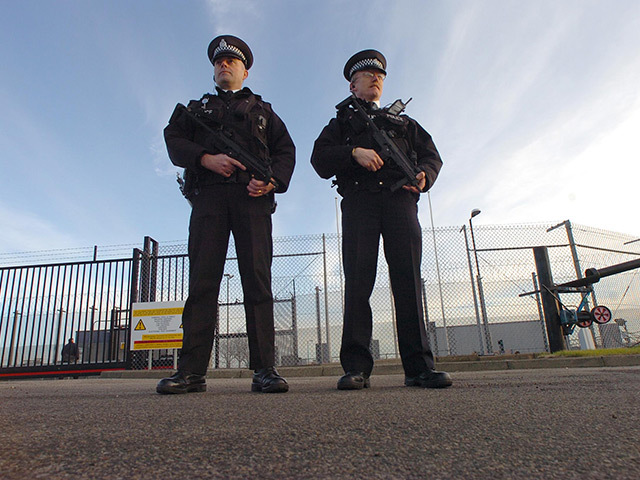 Police Scotland are targeting former energy workers to join the force.
People who have lost their jobs in the oil and gas sector are being urged to consider becoming a police officer.
Job security, satisfaction and personal growth have all been listed as reasons to join up.
Inspector Irene Coyle, from the North East Division, said: "Oil and gas workers have very good transferable skills such as communication, dealing with demanding work pressures, being able to diversify what they're doing.
"The core skill is communication and we do see they are very strong in that.
"Everyday you chop and change how you deal with different things and people.
"There's a massive variety of work and you get great self-satisfaction being able to help people.
"It's a real development opportunity. It's also a definite career where you can expect job security."
A new officer would start on £23,964, rising to £26,748 after training then £28,302 following a two-year probation period.
After 10 years, an officer would earn £37,628.
The number of jobs lost as a result of the downturn in the UK oil and gas sector is expected to top 120,000 by the end of this year.
In June, Oil & Gas UK estimated 84,000 jobs linked to the industry went in 2015, with 40,000 more losses this year.
Oil and Gas UK also said the offshore industry supported 453,000 jobs at its 2014 peak – either directly, in its supply chain or in trades such as hotels and taxis.
The police appeal follows similar schemes by Aberdeen City Council and Aberdeenshire Council in a teacher recruitment drive.
Ross Thomson MSP backed the move but said more would have to be done at a national level to tackle the cost of living across the region.
He said: "I welcome any initiative that gets people in the North East Division and also gives opportunities to the people who have lost jobs in the oil and gas industry.
"But times are challenging and there's still more work to be done."