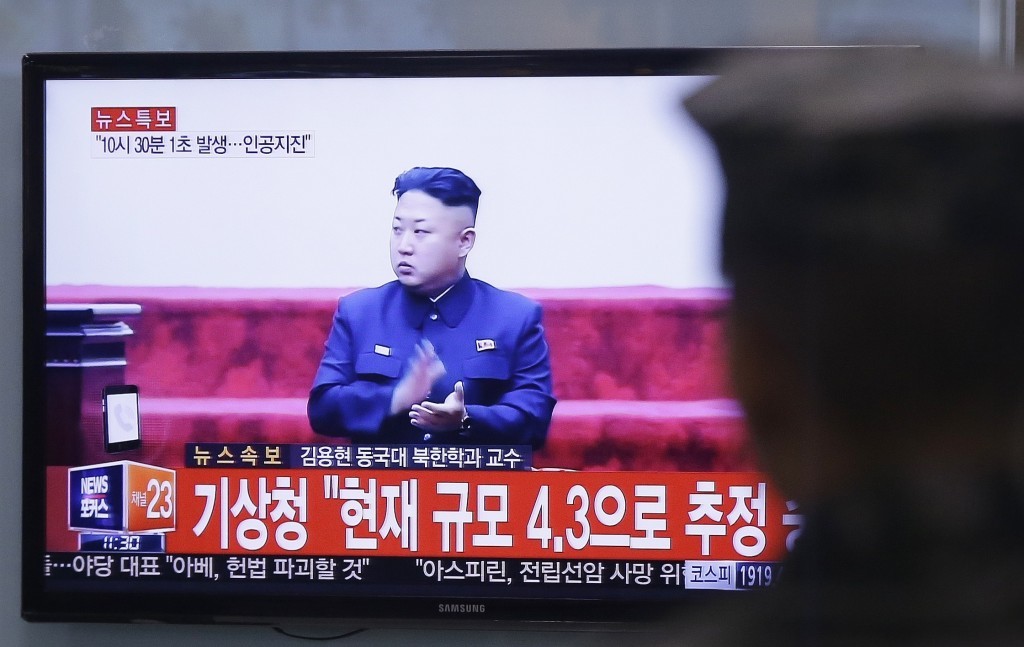 North Korea is capable of detonating another nuclear device at any time at the country's main test site, South Korea has said, three days after Pyongyang carried out its fifth atomic bomb explosion.
The North's latest nuclear test, the most powerful to date, sparked worries the country is making headway in its push to develop small and sophisticated warheads to be topped on missiles. Seoul, Washington and their allies subsequently vowed to apply more pressure and sanctions on Pyongyang.
South Korea's Defence Ministry spokesman Moon Sang Gyun refused to say what evidence pointed to another possible North Korea test, but he told reporters that South Korean and US intelligence officials believe North Korea has the ability to detonate another atomic device any time.
Shortly after the North's test, South Korea's leading military intelligence officer Kim Hwang Rok said North Korea has two or three unused tunnels at the Punggy-ri test site where it can conduct an additional test if it wants.
Mr Kim, director of the Korea Defence Intelligence Agency, made the remarks during a meeting with South Korea's ruling party chief Lee Jung-hyun, according to party spokesman Yeom Dong-yeol.
South Korea's Yonhap news agency, citing unidentified government sources, also reported signs that the North had finished test preparations in one previously unused tunnel at Punggy-ri.
North Korea's pursuit of missiles and nuclear weapons is one of the most intractable foreign policy problems for the US and South Korea. Diplomacy has so far failed. Six-nation negotiations on dismantling the nuclear programme in exchange for aid were last held in late 2008 and fell apart in early 2009.
Meanwhile, North Korea's foreign minister Ri Yong Ho has left Pyongyang for a pair of international meetings, including the UN General Assembly.
Mr Ri plans to attend the summit of the Non-Aligned Movement in Venezuela and then go on to the UN General Assembly in New York.
It will be his first time at the General Assembly as foreign minister. He was appointed at a major ruling party congress held in May.
His predecessor Ri Su Yong went twice, in 2014 and 2015. That marked a change after many years when North Korea did not send its foreign minister to the New York gathering.
Recommended for you

Nuclear plant braces as super typhoon barrels toward South Korea