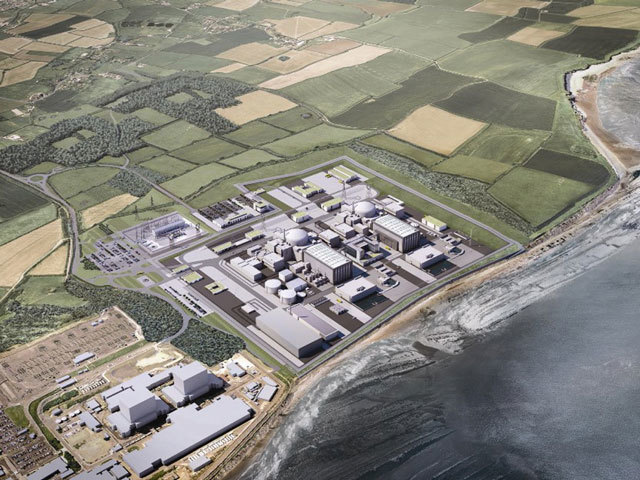 Speculation is mounting that the Government is set to give the go ahead for the first new nuclear power station to be built in the UK for a generation, creating thousands of jobs.
A decision on the Hinkley Point C plant in Somerset could be made on Thursday, clearing the final hurdle in the delayed £18 billion project.
French energy giant EDF has already made its final investment decision on the scheme, but the Prime Minister stunned the industry by saying she wanted to review the details.
An announcement has been expected since the start of the week, but could now be made just before the Commons recess ahead of the political party conference season.
During her recent visit to the G20 summit in China, Theresa May defended the delay, insisting it was down to "the way I operate" because she wanted a fresh look at the evidence.
The go ahead will spark a fresh row about the high cost of energy from Hinkley, with EDF being paid £92.50 per megawatt hour of electricity generated.
A Chinese firm has a third stake in the scheme and is hoping to build other new nuclear power stations in the UK at Bradwell in Essex and Sizewell in Suffolk.
Justin Bowden, national officer of the GMB union, said: "Giving the thumbs up to Hinkley is vital to fill the growing hole in the UK's energy supply needs.
"It will be a big relief for the 25,000 quality jobs which were put at risk by the latest delay, never mind the reputational damage inflicted on UK plc.
"The GMB has always had reservations about linking Bradwell and Sizewell with the contract for Hinkley. The Government should never have allowed the country to be held over a Chinese barrel."
Earlier on Wednesday, a source at Downing Street dismissed reports Mrs May had made a final decision on Hinkley as speculation.
ITV News reported she had intended to make an announcement on Monday but had to postpone.
According to ITV, the PM was set to call French president Francois Hollande on Monday afternoon and then announce that the project was back on track.
But Business and Energy Secretary Greg Clark raised some last-minute concerns, forcing Mrs May to postpone the planned phone call and delay the announcement, according to the report.