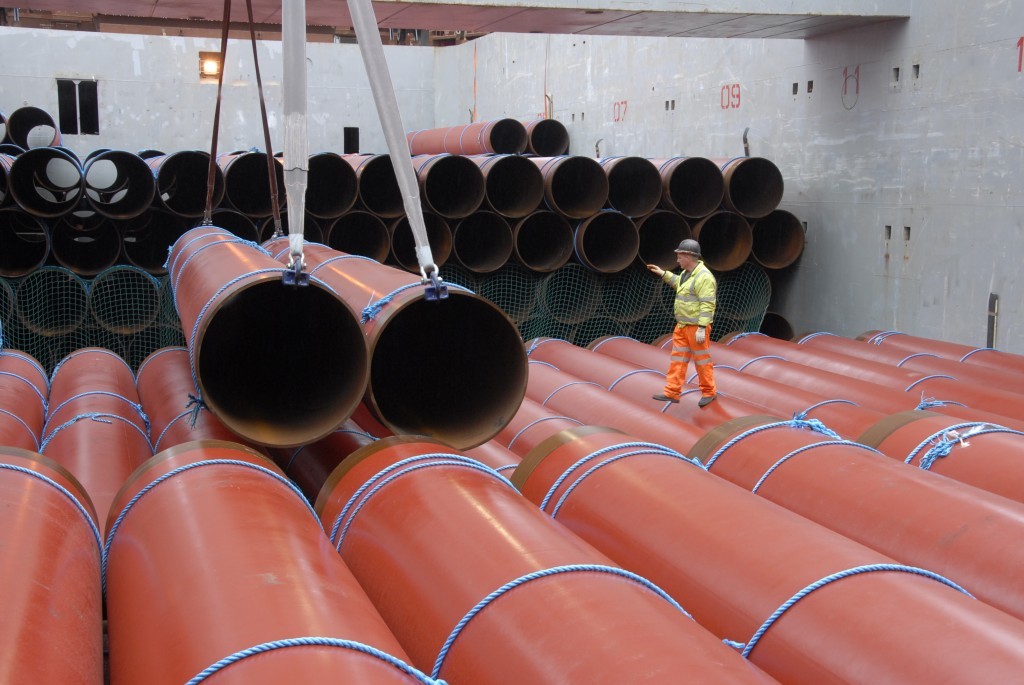 The loss of thousands of jobs from the closure of a steelworks factory is still being felt one year on, local MPs have said, as new figures suggest at least 160 former staff remain unemployed.
A major Government review has looked at the fate of former workers at the former Sahaviriya Steel Industries (SSI) factory in Redcar, which closed last September.
The headline of the review suggests that more than 90% of staff employed directly and indirectly at the plant have now found new work.
Ministers have praised the work of a £46 million Government task force set up in the wake of the closure for its help in getting people back to work.
But local Labour MPs Anna Turley (Redcar) and Tom Blenkinsop (Middlesbrough South and East Cleveland) said the region was still struggling to recover.
Around 3,000 jobs were lost at the plant, both through direct employees and those working in the factory's supply chain.
A review published by the Department for Work and Pensions has now revealed that 1,990 of the 2,150 SSI and other workers who made an initial claim for benefits have since ended that claim.
A further 500 workers never made a claim, says the DWP.
"These statistics show the impact of the closure of the SSI plant is still being felt by my constituents and others on Teesside," said Mr Blenkinsop.
"They show over 150 of those made redundant in the closure of the site are still unemployed. The fact that the vast majority have found jobs is testament to the hard work of the SSI Task Force.
"But these statistics don't show the whole picture. They don't show if many highly skilled workers are now employed in jobs that fail to use their range of abilities, if they are poorly paid,
or if those jobs are sustainable in the long term.
"The reality is these statistics on their own don't demonstrate success; success can only be demonstrated in rebuilding lives of those who lost their jobs a year ago."
Mr Blenkinsop added that the "steel industry on Teesside didn't die with the closure of the SSI site".
He pointed to sites such as Skinningrove Steelworks and the Lackenby beam mill, as well as having high hopes for the survival of the Hartlepool pipe mill, which is also under threat.
He added: "With the right Government support these works can thrive and expand, perhaps then these former SSI workers can get back to doing what they do best – producing high quality British
steel.
"The story of this site isn't finished yet, and we can't let the Government use these statistics to close the book on the men and women who have played a part in it."
Ms Turnley, meanwhile, also agreed it was "really good news" so many former workers had found new jobs.
She added: "However, I do not think we should be too quick to celebrate the headline figures released by the DWP, as they only show that 93% are no longer claiming benefits.
"Most of the SSI workers, particularly those with a partner or spouse in work, would only have been eligible to claim contribution-based Jobseeker's Allowance for six months.
"People could have exhausted that claim and now be reliant on their redundancy pay or personal savings whilst trying to find work or continuing training.
"We also know that many of the jobs lost at the steelworks were well paid, and so those who have found work have often had to accept significant salary reductions.
"Whilst there has undoubtedly been some recovery, the local economy continues to struggle with the loss of so many well paid jobs and the lower spending power people now have.
"To claim that everything is fine 12 months on is complacent and more must still be done. We await the proper longitudinal study that has been promised by the DWP."
The report summarises progress across the range of support measures, including how the £46 million Government funding made available to the task force has been invested to date.
It also features case studies of people who have found new jobs following the closure of the steelworks.
Business and Energy Secretary Greg Clark said: "Growing up in Teesside, I know the closure of SSI had a huge impact on the communities of Redcar and the Tees Valley.
"Government assistance has supported the vast majority of those affected into new jobs, helped them set up new businesses or get the training to start on a new career path.
"This report shows the encouraging progress the task force has made so far, but Government is clear there is more we can do to support local growth in the area."
Employment minister Damian Hinds added: "The closure of SSI was a major blow to Teesside, and securing a brighter future for its former workers and their families has remained paramount.
"From the outset, Jobcentre Plus' rapid response service was quickly on hand to help thousands of people access available support, advance their skills and find new employment through jobs fairs and tailored advice and guidance."
DWP says the £46 million SSI Task Force has created 821 new jobs and protected a further 410.
Fifty former SSI apprentices have been found training and employment, while more than 400 people have been given advice on starting their own business.
From this, 172 new businesses have been formed as a direct result of the SSI Fund.
Plus, 15,510 training courses have been approved and 2,988 people received advice and support from Jobcentre Plus and its support hub
Amanda Skelton, chair of the SSI Task Force and chief executive of Redcar and Cleveland Borough Council, said: "The closure of SSI was a devastating event for workers, their families and the wider community.
"Overnight, 170 years of steel making came to an end which resulted in mass unemployment, financial hardship and a shared sense of grief at the loss of our heritage.
"Since that time many people have worked hard to rebuild careers, lives and create new opportunities.
"The task force felt it was important to reflect on the progress made in the last 12 months.
"The report highlights some of the individual success stories of inspirational people who have been able to find new work, set up their own business and train for a new career.
"But we also recognise there is still much more to be done to rebuild our community and economy so that we can secure a sustainable future for our local area in the long term."
Recommended for you

Most Scots back Rishi Sunak's push for more oil and gas, poll shows