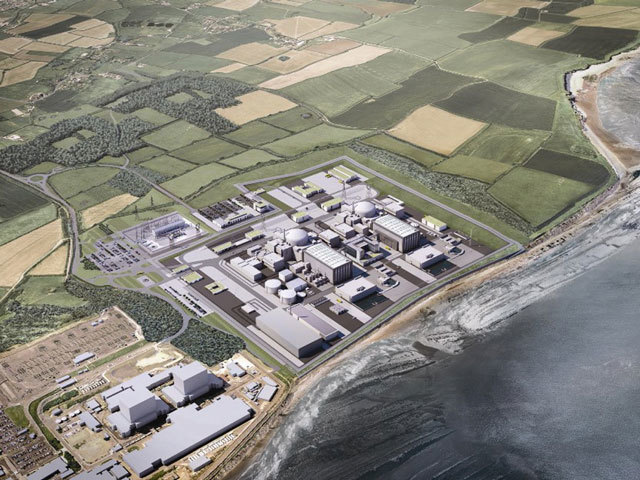 The Government's approval of the Hinkley Point nuclear project has rekindled hopes for a "golden era" of Sino-British relations, with the move potentially paving the way for billions more in Chinese investment.
Experts believe that Theresa May's decision to give the green light to Hinkley Point has helped Britain skirt a clash with Beijing that could have seen Chinese finance dry up across Britain.
"If Hinkley had been cancelled, then the UK might have been frozen out by China in the short term, as we have seen with similar political episodes in the past few years," Miranda Carr, a senior analyst at Haitong Securities said.
Mrs May delayed approval for Hinkley amid energy security concerns in August. It prompted warnings from Bejing's ambassador that Sino-British ties were at a "crucial juncture."
China is set to hold a 30% stake in the multi-million pound project.
Chinese authorities will expect closer scrutiny from the UK government going forward, especially around development of its own nuclear reactor at Bradwell-on-Sea, explained Guo Yu, head of Asia research at global risk consultant Verisk Maplecroft.
But Ms Carr said additional security measures and greater UK state involvement in the Bradwell project "is fairly understandable from a Chinese point of view, given that China has similar concerns over its strategic assets".
From here, Chinese money will likely pour into sectors like biotech, advanced technologies, consumer brands, football clubs and travel companies, financial services and real estate – areas where China has already shown a "high level of interest," Ms Carr explained.
It would add to Beijing's growing list of British investments.
A spate of Chinese firms have injected billions into the UK over the past decade, scooping up companies such as Pizza Express, House of Fraser, Weetabix and recently Aston Villa. China
Investment Corporation also owns a stake in Heathrow airport.
Mrs May has admittedly "taken a more measured approach to Chinese investment" compared to the "open-doors policy" under former Prime Minister David Cameron, Ms Carr said.
But "there is still strong interest in investing in UK companies and assets by Chinese groups and that should continue," she added.
Chinese funds are now expected to keep the cash flowing, even in light of Brexit.
Andy Liu, a senior vice president covering China at Teneo Intelligence, said that Beijing wants to maintain relations with both the European Union and the UK, which present different investment
opportunities for China.
"The EU is a much bigger market overall but some sectors in the UK are more competent, such as financial services," he said.
Ms Carr added that there was "little sign of pullback" in relation to Brexit, and that the drop in sterling exchange rates is "actually increasing some people's enthusiasm for investment in the UK."
Sterling has dropped by around 12% against the US dollar and around 10% against the euro since the Brexit vote.
Ms Carr said: "There are some sectors where access to European markets could be a major issue, such as financial services, but if investors are looking for either asset security or advanced technologies, then the UK is still an attractive destination."
Recommended for you

Bilfinger Salamis wins £17million Hinkley Point C contract creating 80 jobs