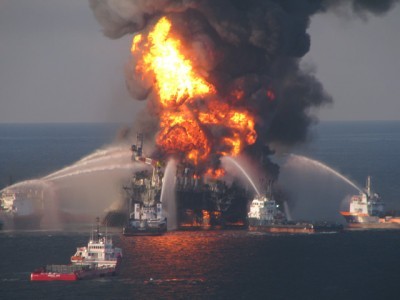 An offshore worker in the US is looking to raise cash for a documentary with some of the surviving crew involved in the Deepwater Horizon disaster.
The push to make a documentary comes as a Hollywood blockbuster portraying the events of the 2010 incident is released.
Greg Williams was one of those onboard and is looking for $75,000 to get the documentary produced.
The feature length programme would be entitled, "Our Horizon".
It would feature interviews with five of the Deepwater Horizon's surviving crew.
There were 11 workers killed during the disaster, of a total of 126 on board.
The documentary would talk not just about the events surrounding the disaster, but about life on the rig and the friendships between the crew.