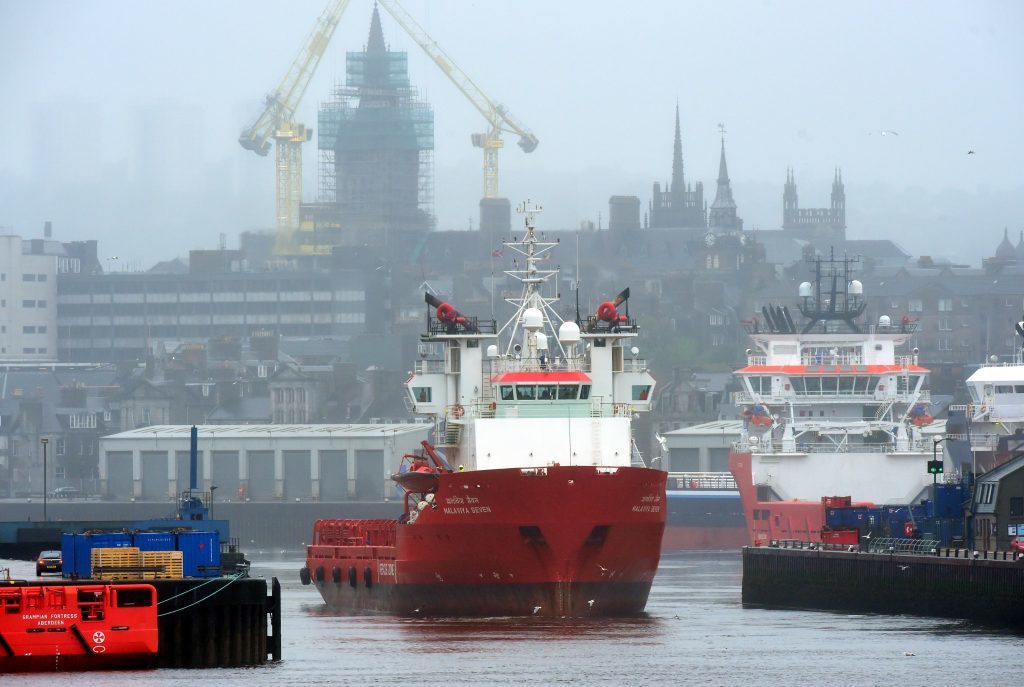 An offshore supply vessel has been detained in Aberdeen harbour for the second time in a matter of months amid allegations its crew have gone unpaid.
The Malaviya Seven, owned by Indian company GOL Offshore, was first stopped in June after it was claimed staff had not been paid for months while working in the North Sea.
The Mumbai-registered ship, which was chartered by BP in the first half of June, was allowed to leave the harbour in August after a pay deal was settled.
But the Malaviya Seven returned to the Granite City before being detained today by the Maritime and Coastguard Agency (MCA).
An MCA spokeswoman said: "We can confirm that the Malaviya Seven has been detained again today in Aberdeen.
"It has been detained due to non-payment of crew wages, expired Seafarers Employment Agreement and no account of seafarers' wages.
"The vessel will remain under detention until all these issues have been resolved and only then will it be reinspected."
The International Transport Workers' Federation (ITWF) is thought to be considering taking legal action if GOL Offshore has not paid up by October 15.
The same organisation provided crew with assistance the first time the Malaviya Seven was held.
At the time of its first detention, the RMT union said the incident was an example of "modern day slavery" while Aberdeen MPs Callum McCaig and Kirsty Blackman wrote to Home Secretary Theresa May calling for a full investigation.
The vessel's sister ship, the Malaviya Twenty, was also detained in June, but not in Aberdeen. It was held by authorities in Great Yarmouth.
Later that month, the ITWF said GOL Offshore owed more than $250,000 (£195,000) to current and former crew members, who were all from India.