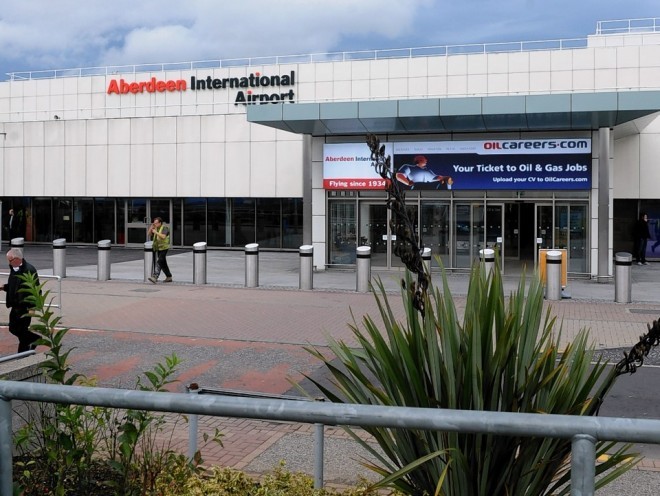 Passenger numbers sank by more than 15% at Aberdeen International Airport (AIA) last month as the north-east's economic woes showed little sign of lifting.
New figures indicate 274,232 people used the terminal in September, down 15.1% on the same month last year. The airport posted a year-on-year decrease of 11.7% in August.
International traffic fell by 10.7% in September, while the number of travellers on domestic flights dropped 16.8%.
Passenger numbers on helicopters decreased by 18.6%, a statistic which reflects the reduction in North Sea activity amid the oil price downturn.
But AIA managing director Carol Benzie said she was confident the terminal had a positive future, pointing to the addition of new routes.
Last week, AIA revealed budget carrier airBaltic would operate three flights a week to Riga, the capital of Latvia, from May to September 2017.
Ryanair recently said it would return to Aberdeen after a five-year absence with year-round, twice-weekly flights to Alicante, Malaga and Faro, starting early next year.
Ms Benzie said: "In spite of the North Sea oil downturn and the decrease in traffic, we are planning ahead and looking forward to a positive future for the airport.
"Strengthening our route network with more leisure opportunities has been one of our main priorities for a number of years, and this was demonstrated with the announcement earlier this month that airBaltic is coming back to Aberdeen International Airport with an exciting new leisure route to Riga next summer."
The airport is currently undergoing work to upgrade its facilities as part of a £20million project.
At the end of last month, airport bosses said an important milestone in the development plan had been reached.
The steel structure for the new two-story extension is in place and work to make the building watertight by the end of the year is being carried out.
The first phase of the project is slated for completion in summer 2017. It involves the installation of new immigration and baggage reclaim facilities on the first floor of the extension, with two new business lounges on the upper level.