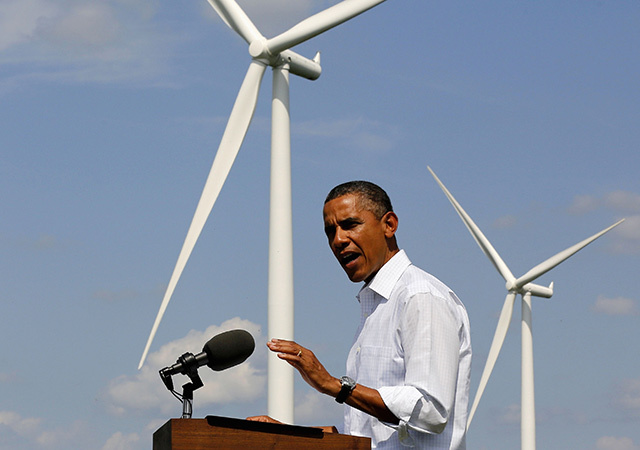 US president Barack Obama has said army engineers are examining whether the Dakota Access oil pipeline can be rerouted in southern North Dakota to alleviate the concerns of Native Americans.
Mr Obama said his administration is monitoring the situation closely but will "let it play out for several more weeks".
The Standing Rock Sioux tribe claims that the 3.8 billion dollar (£3.1 billion) pipeline from North Dakota to Illinois will threaten its drinking water and destroy sacred sites.
Protests which have included clashes with police have gone on for several months in North Dakota.
Mr Obama called it "a challenging situation", saying there is an obligation for protesters to be peaceful and for authorities to show restraint.
The 1,200-mile pipeline is largely complete outside of North Dakota.