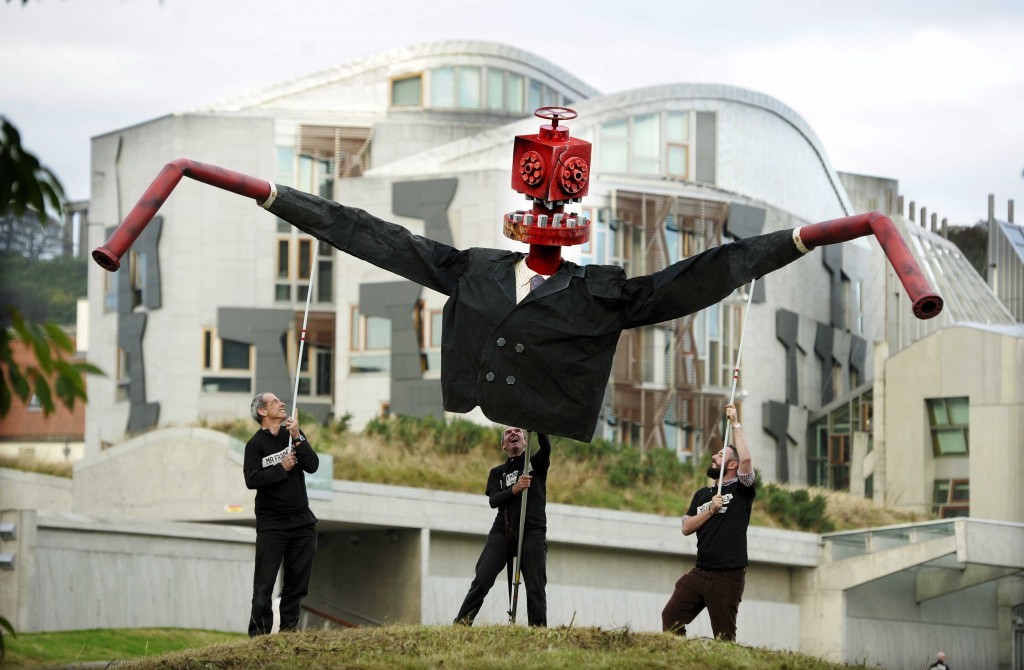 Fracking would be worth around £3.4billion to the Scottish economy and deliver around 1,400 new jobs, the country's energy minister has said.
Paul Wheelhouse said a consultation on whether to allow the controversial technology would now take place in the New Year.
The minister was updating parliament on a raft of research into the potential impact of fracking, which has been published today by the Scottish Government.
One of the reports, by KPMG, reveals that if the controversial technology were to be allowed, it would be worth around £2.2billion to the industry through to 2062.
The supply chain would benefit to the tune of a further £1.2billion, he said, with around 1,400 new jobs being created.
A further report also warned of the potential environment impact of tapping currently unobtainable underground shale gas.
Mr Wheelhouse said: "The Scottish Government has adopted a clear and consistent approach to emerging technologies that could develop Scotland's onshore hydrocarbon resources.
"Our approach to unconventional oil and gas is one of caution while we gather and consider evidence on those new technologies that have been proposed by industry.
"That process has already resulted in the decision last month not to proceed with underground coal gasification in Scotland.
"Against the backdrop of our cautious, evidenced approach, there are some, such as the UK Government, who wish to pursue a gung-ho approach, either to extraction or to a ban, who do not want to wait for research and evidence and who have put forward their views without concern for the differing interests and views of those who would be affected across Scotland."
The Scottish Conservatives' energy spokesman, Alexander Burnett MSP, said the industry needed a quick decision.
He told the chamber: "Scotland, industry and consumers need direction. Why has the Minister once again failed to deliver?"
Fracking, also known as hydraulic fracturing, involves drilling into the ground and shooting a mixture of water, sand and chemicals to release trapped gas.
A moratorium has been in place since January last year. It temporarily forbids fracking despite the existence of UK-issued licences for swathes of central Scotland.
Recommended for you

Jeremy Cresswell: Blundering Mr Harvie and Cambo collateral damage