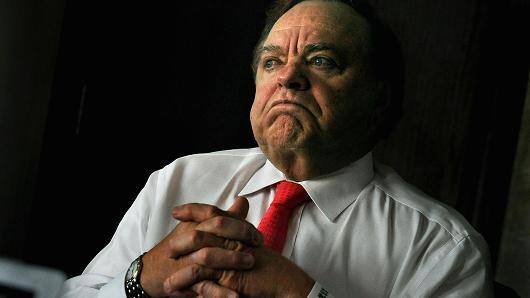 Continental Resources boss Harold Hamm is said to be at the top of President-elect Donald Trump's list to serve as energy secretary.
According to US Representative Kevin Cramer of North Dakota, Hamm would have "the right of first refusal" for the job.
Cramer is also said to be in the running.
He said he expects Hamm would say yes to the role if officially offered it.
A spokeswoman for Continental Resources said there has "never been" a conversation between the two businessmen over the position.
The shortlist for the post is also said to include venture capitalist Robert Grady, who served as associate director for Natural Resources, Energy & Science in President George H W Bush's Office of Management & Budget, according to Cramer and two other sources.