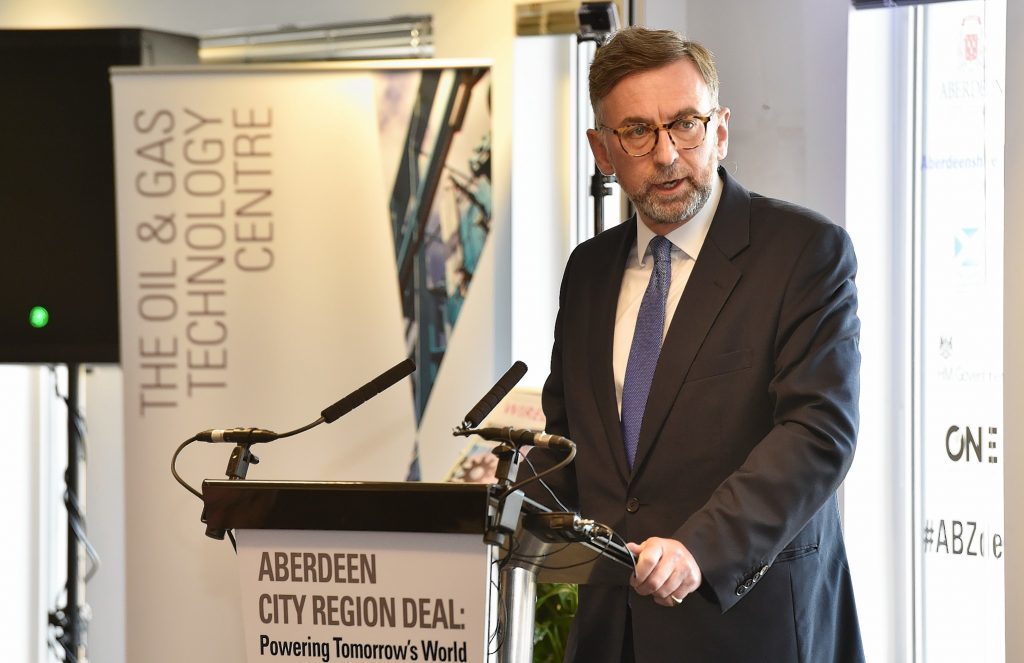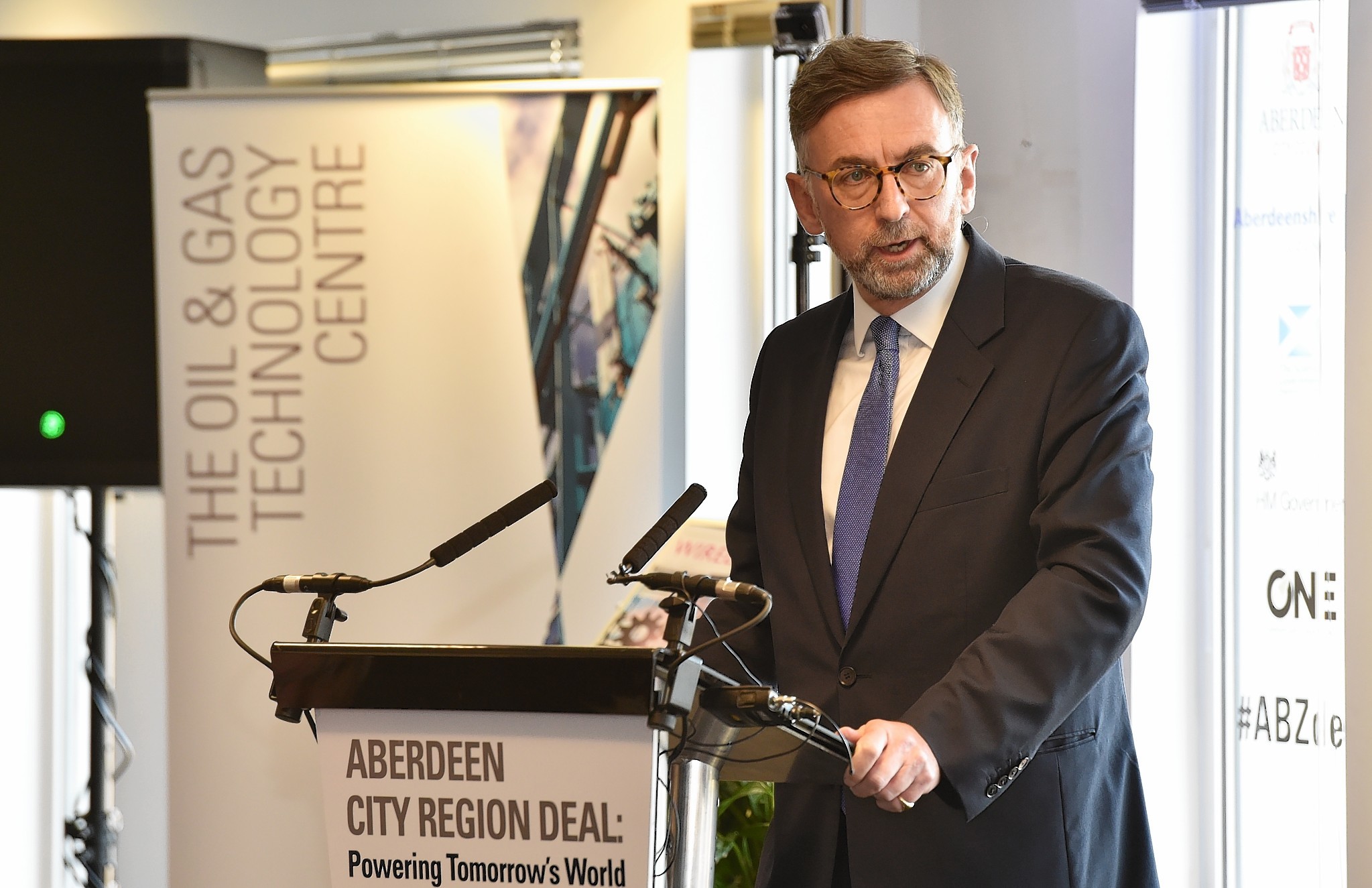 A £825million "renaissance" of the north-east economy has begun to take shape as the first of the City Region Deal cash arrives in the region.
UK and Scottish government ministers released £4million to "get the ball rolling" as they arrived in Aberdeen to formally sign the deal yesterday. It will help cover start-up costs of the new Oil and Gas Technology Centre – the centrepiece of the blueprint for a "post-North Sea era".
Yesterday's ceremony was the culmination of months of detailed discussions since Westminster and Holyrood agreed in January to co-fund the 10-year package with £125million each.
Aberdeen City and Aberdeenshire councils – which secured the joint deal and are committed to providing up to £44million – believe it will generate more than twice the state funding in additional private and other investment. And they hope the projects will create up to 3,300 jobs over the decade.
Among work being supported is the creation of two "hubs" to better exploit existing expertise in agriculture, food and drink and life sciences.
Providing "ultra-fast" internet connections to businesses and homes, road improvements if Aberdeen Harbour expands and a review of transport priorities are also part of the package.
Junior Scotland Office minister Lord Dunlop said there had been "a huge amount of hard work and significant progress" since the deal was announced.
"This deal is a clear, collective vote of confidence in the long-term prospects of our North Sea oil and gas industry and the north-east of Scotland," he said. "We are now moving from debate and discussion of the plans into concrete delivery. That's great news."
Lord Dunlop signed the deal at Oil and Gas UK's Market Street headquarters, along with Scottish Economy Secretary Keith Brown, Aberdeen City Council leader Jenny Laing and Aberdeenshire co-leader Richard Thomson.
Sir Ian Wood, who heads the Opportunity North East group set up by the private sector, also put his name to the document. He said the region either had to "stimulate, diversify and broaden our economy" or "become a historical monument to the oil and gas era".
Mrs Laing said: "The signing of the deal means the money will now come forward. The people of Aberdeen and the north-east have had some challenging times. But we believe there are opportunities which we need to make sure we are capitalising on."
Asked when more of the promised cash would begin to flow, Mr Brown said it would depend how quickly the local authorities pushed ahead with securing approval for the individual projects.
Mr Thomson said the deal was an "essential component" in wider plans by both authorities. He said: "Our region remains a powerhouse of the Scottish and the UK economies," he said. "This is a deal which allows us to manoeuvre into a good place to bring renewed confidence to the area."
Recommended for you

AREG Energy Futures conference to highlight size of prize for north-east