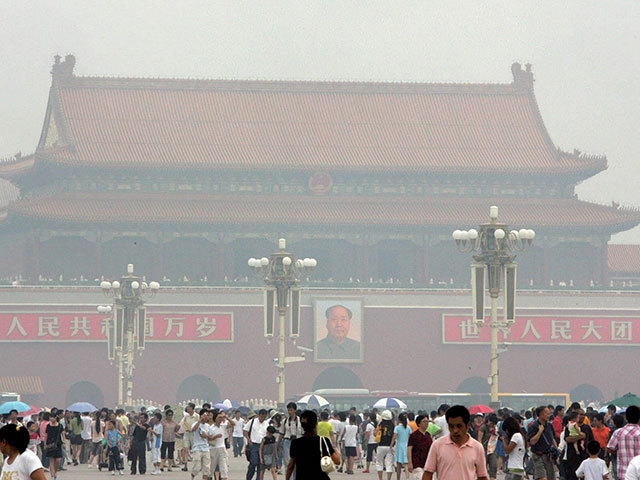 Climate change could prompt a "humanitarian crisis of epic proportions", causing mass migration, war and threats to national security, military experts warn.
Even if countries keep the commitment to limit warming to no more than 2C above pre-industrial levels, seen as the threshold beyond which dangerous climate change will occur, coping with the impacts will not be cheap, Rear Admiral Neil Morisetti said.
The former Commander of UK Maritime Forces and government climate and energy security envoy, said more UK forces would have to be deployed for conflict prevention and resolution and to respond to more frequent humanitarian disasters.
His warning is being backed by military experts from other parts of the world, who are speaking at an event at Chatham House.
Brigadier General Stephen Cheney, chief executive of the American Security Project and member of the US Department of State's foreign policy affairs board, said: "Climate change could lead to a humanitarian crisis of epic proportions.
"We're already seeing migration of large numbers of people around the world because of food scarcity, water insecurity and extreme weather, and this is set to become the new normal."
The impacts of rising temperatures, such as droughts, are acting to increase instability on Europe's doorstep and there were direct links to climate change in the Syrian war, the Arab Spring and the Boko Haram terrorist insurgency in Africa, he said.
Unless countries tackled the root causes of global warming and cut greenhouse gas emissions, the national security impacts would be "increasingly costly and challenging".
Major General Munir Muniruzzaman, former military adviser to the president of Bangladesh and chairman of the Global Military Advisory Council on Climate Change, warned South Asia could see the first "water war".
He said a combination of water scarcity in one of the most water-stressed regions in the world and political conditions had made the right brew for a potential conflict.
He also warned Bangladesh was the "ground zero" of climate change, and with one metre (3ft) of sea level rise the country could lose 20% of its land mass.
"We're going to see refugee problems on an unimaginable scale, potentially above 30 million people," with the potential to destabilise not only Bangladesh but the region, he said.
Concerns have also been raised about the rapid melting of the Arctic, which is increasingly bringing nations into confrontations over shipping and the exploitation of newly available resources.
Rear Admiral Morisetti said climate change was a "threat multiplier" for security concerns.
"Climate change is a strategic security threat that sits alongside others like terrorism and state-on-state conflict, but also interacts with these threats.
"It is complex and challenging; this is not a concern for tomorrow, the impacts are playing out today," he said.
Recommended for you

Italy mulls support for fossil fuels despite climate promise