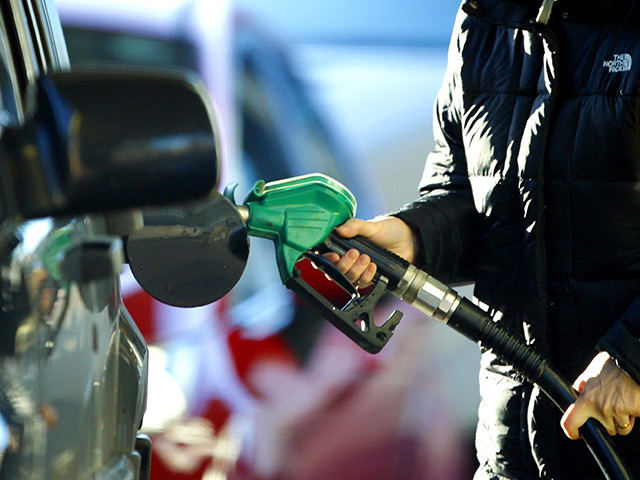 Businesses and environmentalists have called on the Scottish Government to set a date for phasing out cars running on petrol and diesel.
Conservation charity WWF Scotland has teamed up with organisations across Scotland involved with electric vehicles to call on the Scottish Government to take action to reach future emissions targets.
Independent analysis conducted for WWF found half of buses and one in three cars on Scotland's roads needs to be electric by 2030.
The organisations now want the government to set a date to phase out fossil fuel vehicles as well as putting in place plans to enable rapid growth of the Scotland's electric vehicle-charging network, require public transport to shift to low-emission vehicles and to introduce low-emissions zones in towns and cities.
Fabrice Leveque, WWF Scotland's climate and energy policy officer, said: "Recent research has shown that the switch to electric vehicles is not only possible but essential if we're to reduce climate emissions from Scotland's transport sector.
"Moving to electric will also clean up the dirty air in our towns and cities, and drivers will benefit from much lower fuel costs.
"Already several countries across Europe are considering phasing out fossil-fuelled cars within the next ten to fifteen years.
"Scottish companies are already involved in manufacturing electric buses and batteries, installing charge points and operating low-emissions vehicles, reflecting growing global momentum behind
the move to electric.
"The fact that in Norway today almost a third of new car sales are electric vehicles shows it can be done."
Supporting the push to phase out fossil-fuel cars and transform Scotland's transport network are EV Association Scotland, Falkirk bus manufacturing firm Alexander Dennis, Dundee's electric taxi company 203020 Taxis, Thurso firm AGM Batteries and electric vehicle charging point installers BMM Energy Solutions.
Recommended for you

Activists block access to Peterhead Power Station, accuse SSE of greenwashing