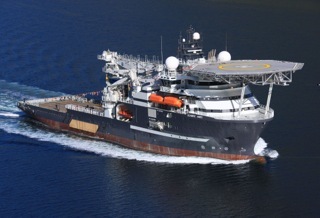 Norwegian vessel owner Olympic Shipping has said it will lay off about 80 employees as part of its refinancing plans.
The Oslo-listed firm is also selling four of its vessels to satisfy lenders.
Furthermore, it will transfer 11 ships to a newly-established subsidiary, Olympic Subsea, whose creation will raise equity of NOK 400million.
The restructuring will reduce the company's debt to NOK 3.8billion to NOK 5.5billion.
Olympic CEO Stig Remøy will inject new equity to boost his stake in the firm to 70%.
He said: "We have achieved a long term and sustainable solution, safeguarding the main parts of our business and employees.
"As part of the solution, we will form a new entity in the Olympic family, with adequate funding to survive through the downturn in the market.
"This new company, Olympic Subsea AS, has been refinanced until the end of 2021."
On job losses, he said: "I regret that we are forced to discharge so many good employees, and we would really have wanted to avoid this situation.
"At the same time, we must accept that this solution enables us to keep the majority of our staff.
"This has been an important goal for us during the process, although we feel sorry for those colleagues who will not be part of the future Olympic."