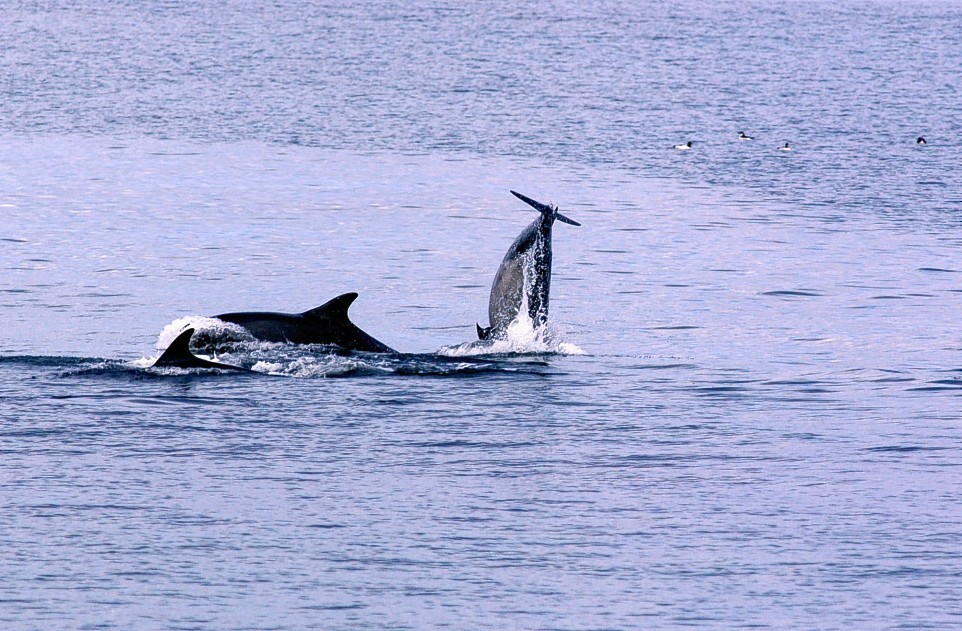 A Black Isle pressure group battling plans for ship-to-ship oil transfers in the Moray Firth has raised half the funding it needs to pay for a judicial review.
Cromarty Rising has raised £15,000 in the past three months and will need £30,000 in the event that they win their case to block the granting of a licence for the transfers by the Port of Cromarty Firth.
The funding milestone was unveiled in the wake of a protest on Nairn central beach on Sunday which drew a crowd of more than 500 protesters.
Objectors claim the activity would create a serious risk to the local environment and business interests, including tourism, which is hugely dependent on the local dolphin population.
But the Cromarty Firth Port Authority argue they are "legally bound" to protect the "special environment" they work in and that ship-to-ship transfers are a "commercial necessity" for world trade.
Port authority chief executive Bob Buskie said that the revenue will help grow their cruise ship business with an expansion of the port that will create a new berth and reception area.
A refined application will likely be submitted in January and statutory consultees will be able to comment before a determination is made by the Marine Coastguard Agency.
Dr Greg Fullerton, a marine biologist and member of the campaign group Cromarty Rising, said: "We are delighted to announce this important milestone in the campaign to stop this damaging application. It shows the depth of feeling and power of communities when they come together in one single goal.
"I have absolutely no doubt that we would win a judicial review on this. We have employed Bindmans LLP to look at the evidence we have got, a high profile liability partnership who have been dealing with the legal case for Brexit.
"I would say a review is the last resort. We are hopeful that the council will come out and oppose this officially. We are garnering a lot of support from the councillors, and Marine Scotland has agreed to come to Cromarty to meet us in the coming weeks."
Mr Fullerton added that the group want to see the Scottish Government step in to help broker a solution to continue ship-to-ship transfers at Nigg jetty, where they say the location is safer and more sheltered for such activity.
Recommended for you

Highlands cable factory: Sumitomo won't build without £24.5m government grant