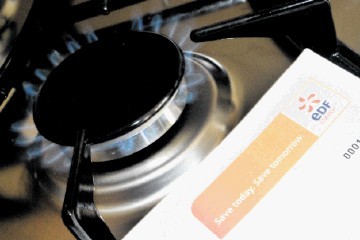 Almost one in 10 elderly people expect their health to suffer this winter because of the high cost of energy, according to a survey.
Roughly a third of older householders (32%) say they will be forced to ration their energy usage over the coldest months to afford their bills, the poll for comparethemarket.com found.
Some 90% said they believe that the cost of energy presents a real health threat to elderly people living in the UK.
Just 36% of OAPs said they could "definitely afford" an increase in energy bills, while 43% said they would have to dip into their savings and 38% said that they would cut down on other
spending such as food shopping and luxuries to pay off an increased bill.
Peter Earl, head of energy at comparethemarket.com, said: "Cold weather and the resulting health problems are a real issue for the elderly who fall victim to the cold temperatures every year.
"Given the vulnerability of the elderly, it should be an absolute priority to ensure that they are able to afford their energy costs and appropriately heat their home."
He added: "While the Government's Winter Fuel Allowance clearly goes some way to solve the problem, the fact that the number of people struggling to afford their energy bills is so high shows
that more action has to be taken to ensure that OAPs are on the best energy deal possible."
:: Populus surveyed 2,024 people aged 65 and over between December 8-15.
Recommended for you

UK customers told not to worry about 'the lights going out' amid energy crunch