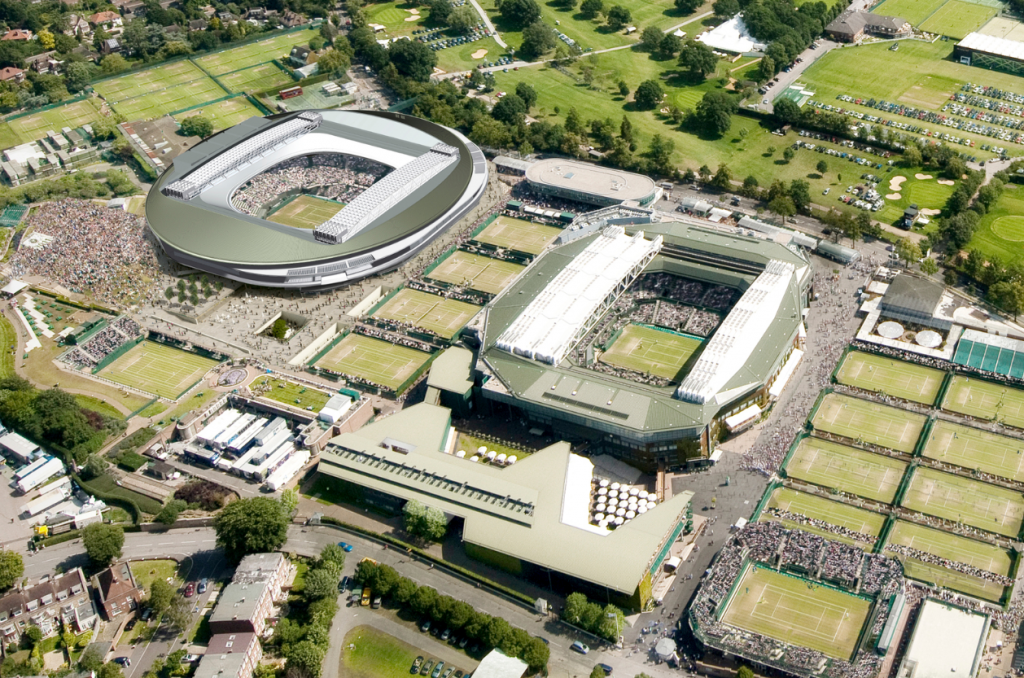 Aberdeenshire engineering firm Power Jacks has been served with another ace contract for a project at the home of tennis.
Power Jacks, which employs about 65 people at its base in Ellon, will make and supply parts for a retractable roof on Wimbledon's No. 1 Court.
Power Jacks previously provided components for the roof that was installed on Wimbledon's Centre Court in 2009 to reduce the number of rain delays at the annual tennis championship.
The installation of a retractable cover on No. 1 Court will help tournament organisers limit disruption further.
Roof engineers SCX Special Projects awarded Power Jacks the new contract following a tendering process.
Power Jacks − which provides lifting, positioning and load monitoring equipment for a range of industries, including energy − will deliver the parts to SCX in early 2017, with assembly and installation slated for 2018.
The retractable roof will be ready for the Wimbledon championship of 2019.
Power Jacks marketing director Bruce Hamper said it was an honour to have been handed the contract, the value of which was not disclosed.
Mr Hamper said: "We've collaborated with SCX on several occasions, including the Centre Court development, and it's good to be working together again on such a prominent project.
"We've applied the same bespoke technology used in the original Wimbledon contract to ensure we meet the very precise specifications and quality standards required.
"It underlines the diversity of application of our product range, which is used today in industries ranging from energy and transport to defence and civil applications.
"It's great to know that Power Jacks technology will be helping even more people enjoy the tennis at Wimbledon, regardless of the weather."
SCX projects director Andy Whitworth said: "SCX prides itself on delivering innovative engineering solutions that are precise, reliable and safe, but never short of that all-important wow factor.
"The Wimbledon roofs are prime examples of our expertise in kinetic architecture, and these feats of engineering are made possible through the involvement of partners like Power Jacks."
Recommended for you
X

Village homes to have batteries installed in push for solar power