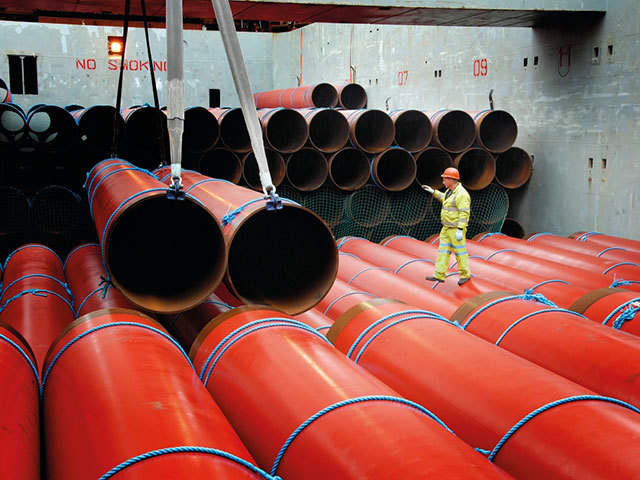 British Steel ended last year in profit and plans to reinstate the 3% salary sacrifice it agreed with workers when it took over the business last summer.
The company, bought from Tata by investment fund Greybull, said its turnaround plan was making progress and it was on track to deliver sustainable growth.
The Scunthorpe-based business said it had secured a series of "significant" contracts, including deals supplying steel for the construction of the Hinkley Point nuclear power station in
Somerset and rails for the Algerian and Italian train networks.
British Steel's executive chairman Roland Junck said: "I'm pleased to report that after our first seven months of trading, we are building on our promising start to life as British Steel.
"Having implemented the first stage of our turnaround plan, returning the business to profit and putting it on a sustainable footing, we are now well positioned to implement the next stage of the plan.
"We're already making good progress with significant contract awards from both new and existing customers across the globe.
"A vital part of maintaining our momentum and building on our success to date is our investment for the future – in our people and our plant. We are totally committed to becoming more energy efficient and further improving the quality of our products to ensure they meet the exacting and changing demands of our customers.
"Domestically we are in a unique position to provide large quantities of steel for developments throughout the UK, whether that be major infrastructure projects such as HS2 and Heathrow, or
smaller projects such as the building of new schools or hospitals."
The return of the 3% salary sacrifice is planned for the 4,000 employees in June.