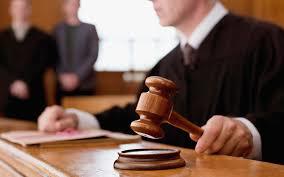 A US judge overseeing the bankruptcy of Linn Energy said he is prepared to confirm its restructuring plan but with slight tweaks.
The judge also supported the oil and gas producer's goal of shedding $5.5billion in debt and splitting into two companies.
David Jones said he expects a final version of the plan to be filed with him by late Wednesday.
Linn filed for bankruptcy in May last year and had been negotiating with stakeholders in recent months on how best to split assets with its Berry Petroleum subsidiary.
In 2013, Linn acquired Berry for $4.3billion, creating one of the largest independent energy producers.
As part of the plan, Berry will become an independent company.
Linn will shed nearly $4.3billion of the roughly $6billion in debt it had when it filed for bankruptcy.