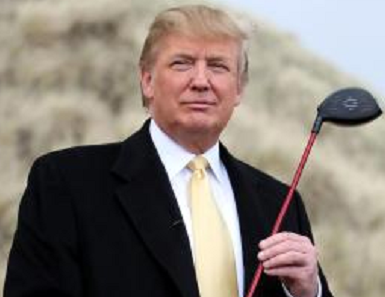 Theresa May must tell Donald Trump to abide by the terms of the Paris Agreement on climate change when the pair meet later this week, Ed Miliband has said.
The former Labour leader told Mrs May she had a "huge responsibility" on behalf of the wider international community to set an appropriate tone with the new US president.
He also suggested the Prime Minister could offer the services of British scientists to convince Mr Trump that climate change is real.
Mrs May said she hoped the parties to the Paris Agreement – the world's first comprehensive treaty to tackle greenhouse gases – would continue to support its roll out.
Mr Trump previously described climate change as a hoax invented by the Chinese to undermine US manufacturing and he has pledged to withdraw from the treaty.
Speaking during Prime Minister's Questions, Mr Miliband said: "Can I say to the Prime Minister that as the first foreign leader to meet President Trump, she carries a huge responsibility on
behalf not just of this country but the whole international community in the tone that she sets.
"Can I ask her to reassure us that she will say to the president that he must abide by and not withdraw from the Paris climate change treaty and, in case it is helpful, can she offer the services of UK scientists to convince the president that climate change is not a hoax invented by the Chinese?"
Mrs May replied: "I recognise the role you have played in looking at this issue of climate change and I hope you recognise the commitment that this government has shown to this issue of climate change with the legislation that we have put through and the changes that we have brought about in terms of the energy sector and uses of different forms of energy.
"The Obama administration obviously signed up to the Paris climate change agreement. We have now done that.
"I would hope that all parties would continue to ensure that that climate change agreement is put into practice."