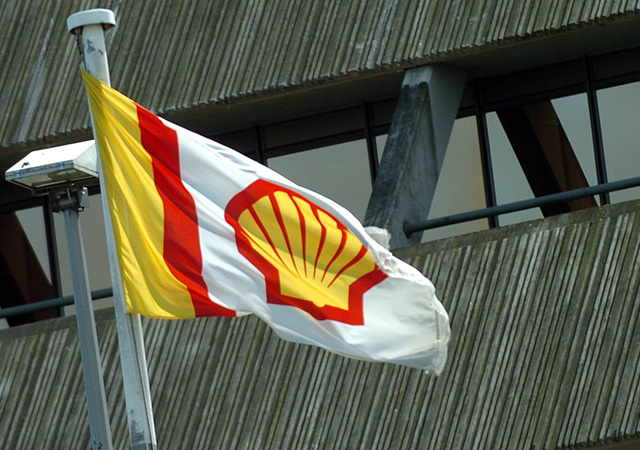 Oil giant Shell finds out today if it has won a battle to block claims brought against it by more than 40,000 Nigerians from being heard by the English courts.
A High Court judge in London has been asked to rule that the court does not have jurisdiction to try actions by two Nigerian communities over oil spills in the Niger Delta.
Royal Dutch Shell (RDS) and the Shell Petroleum Development Company of Nigeria (SPDC) argue that the cases should be heard by the courts in Nigeria.
But the communities believe they will only get "justice" in the English courts.
UK law firm Leigh Day, which is representing the two communities, says the claims are over "extensive environmental damage caused by oil pollution".
One action has been brought on behalf of the Ogale Community in Ogoniland, which consists of around 40,000 people.
Leigh Day says the community "has been subjected to repeated oil spills from Shell's pipelines over a number of years which have still not been cleaned up".
The other case relates to 2,335 individuals from the Bille Kingdom of Nigeria, who are mostly fishermen.
They claim their environment has been "devastated" by oil spills over the past five years.
Lord Goldsmith QC, for Anglo-Dutch giant RDS, and its subsidiary SPDC, told Mr Justice Fraser at a hearing last year that the cases concerned "fundamentally Nigerian issues".
He said: "They are brought by many thousands of Nigerian claimants – with thousands more in the wings – in respect of pollution in the Niger Delta said to emanate from Nigerian infrastructure in which the Nigerian state has a majority interest.
"The claims raise issues of Nigerian common law, customary law and legislation.
"The events are said to have occurred in Nigeria and the alleged physical damage is all said to be found in Nigeria."
He submitted: "The claims concern a uniquely Nigerian problem. It is not in dispute that oil pipeline sabotage, bunkering and illegal crude oil refining activities are widespread in Nigeria and that the overall security situation is highly volatile.
"These illegal activities are routinely reported in the media and highly visible to local communities, some of whose inhabitants must be complicit in it.
"In recent months, the Nigerian armed forces have taken to air strikes in an attempt to curtail the worst of them."
Lord Goldsmith said the attempt to sue RDS "in relation to the alleged acts or omissions of SPDC is obviously a device aimed at procuring an 'anchor defendant' in England for the purpose of
attempting to persuade the English court to exercise jurisdiction over SPDC, a Nigerian domiciled company which has always operated exclusively in Nigeria".
But Richard Hermer QC argued that the High Court does have jurisdiction to hear what were "legitimate" claims, submitting: "In each set of proceedings the claimants allege that RDS and SPDC are
liable for the same damage caused by numerous oil spills in the areas where the respective communities live."
His Royal Highness Emere Godwin Bebe Okpabi, tribal king of the Ogale community, attended the hearing and said outside court that this country was the "only place we can get justice".
Recommended for you

Shell, Banks say Nigeria's Aiteo owes $1.7 billion in oil loans