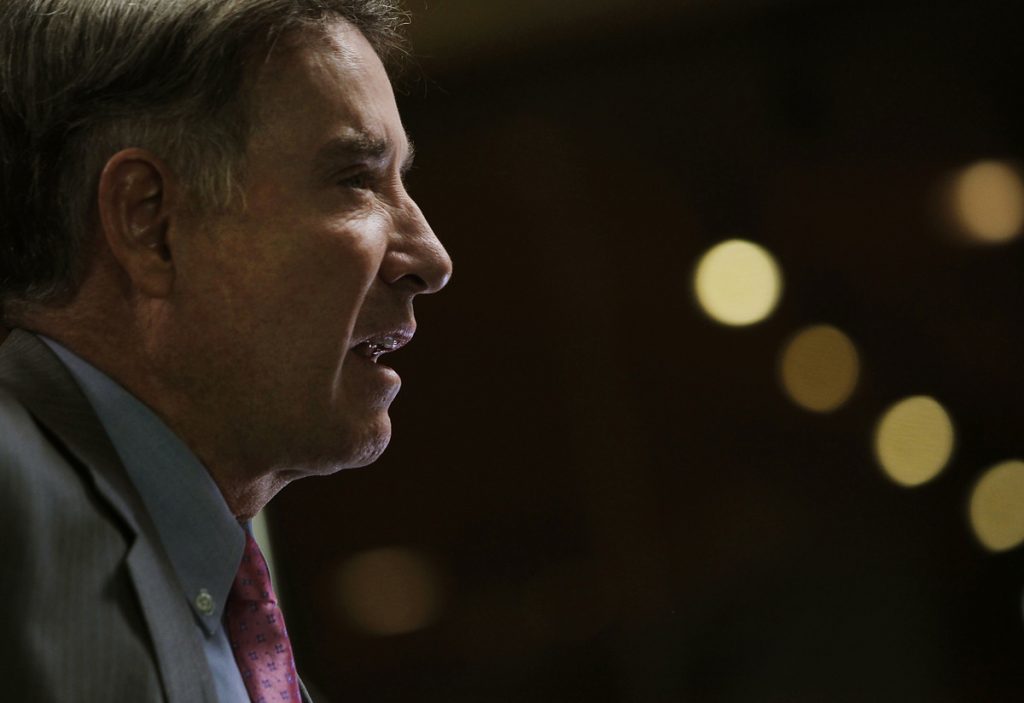 Former billionaire Eike Batista became one of the targets of a police investigation into money laundering in the state of Rio de Janeiro, signaling Brazil's largest corruption probe continues to expand.
Brazil's federal police was serving nine preventative arrest orders and several search warrants Thursday morning as part of an investigation into a money laundering scheme worth $100 million, it said in a statement. The public prosecutor's office confirmed in a separate statement it had an arrest warrant for Batista. Police will give more details at a press conference at 10:30 a.m. local time.
The businessman is out of the country and will turn himself in once he returns, Globonews reported, citing a lawyer who was overseeing the search being done at the former billionaire's house in Rio. Batista's lawyers didn't immediately reply to a phone call and e-mail seeking comment.
Batista, who made and lost more than $30 billion during Brazil's commodities boom, became entangled in the country's largest corruption probe last year, and one of his former chief executive officers was temporarily arrested for allegedly paying bribes to win contracts with state-controlled oil producer Petroleo Brasileiro SA. The raid Thursday is part of the same investigation that put former Rio de Janeiro Governor Sergio Cabral in jail. It shows the so-called Carwash probe, which started by investigating Petrobras and the country's largest construction companies, continues to expand.
A member of the Brazilian Democratic Movement Party, the same political group of President Michel Temer, Cabral was jailed in November along with members of a "criminal organization" whose actions resulted in losses of more than 220 million reais ($69 million) to state coffers, public prosecutors said at the time. It was the first time that the orders were issued jointly by two judges: Sergio Moro, who's in charge of Carwash in Curitiba, and his counterpart Marcelo Bretas from Rio de Janeiro.
Recommended for you

British former oil and gas geologist jailed in Iraq for smuggling artefacts