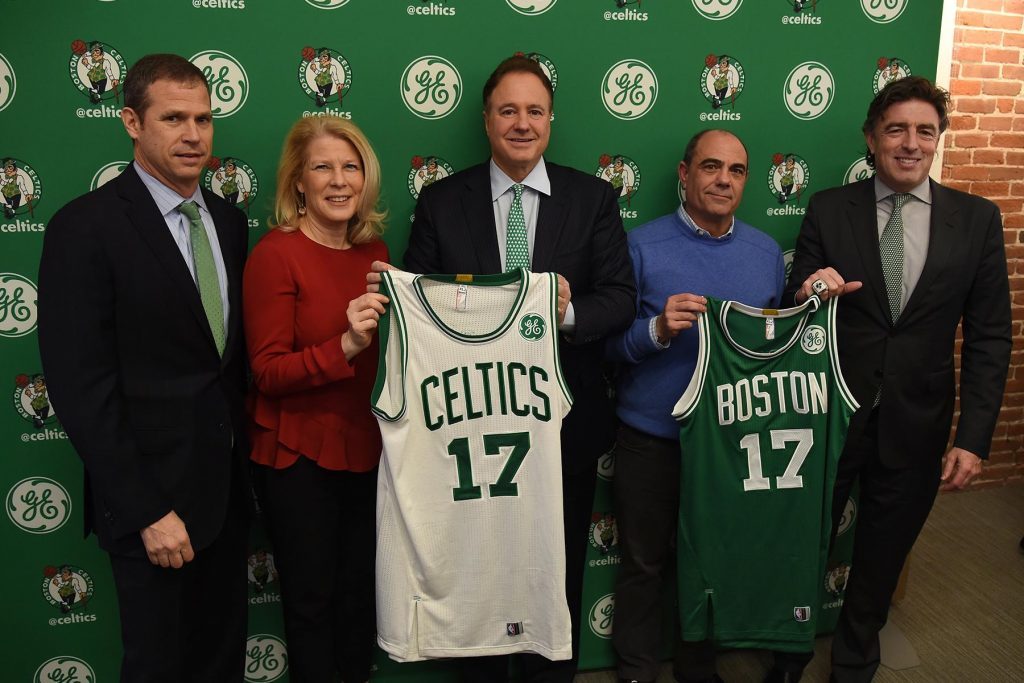 The Boston Celtics will look to General Electric (GE) to give the outfit's basketball players an edge over their opponents.
GE, headquartered in Boston since 2016, will be the team's data and analytics partner starting in the 2017-18 season.
The company will use its technology to provide insights across data science, medical equipment, and lighting solutions.
Celtics, 17-time NBA Champions, will use the alliance to improve in a number of areas, including player performance, injury prevention, and business optimization.
The team's players will wear the GE logo on their shirts.
Jersey sponsors were approved as part of a three-year pilot program by the NBA board in April 2016.
Celtics president Rich Gotham said: "GE will be woven into the fabric of the Boston Celtics both literally and figuratively.
"Their leadership in innovation, analytics, and technology will help us to be as competitive as we can be in everything from optimizing our facilities and equipment to player performance.
"Simply put, GE will make us a better and smarter basketball team and organization."
GE chief marketing officer Linda Boff said: "GE and the Boston Celtics both have rich histories of tradition and innovation and we're thrilled to bring these two iconic brands together in a way that will drive further success for the team and pride in the City of Boston.
"The Celtics will become another key ally in GE's mission to help make Boston an epicenter of tech innovation."