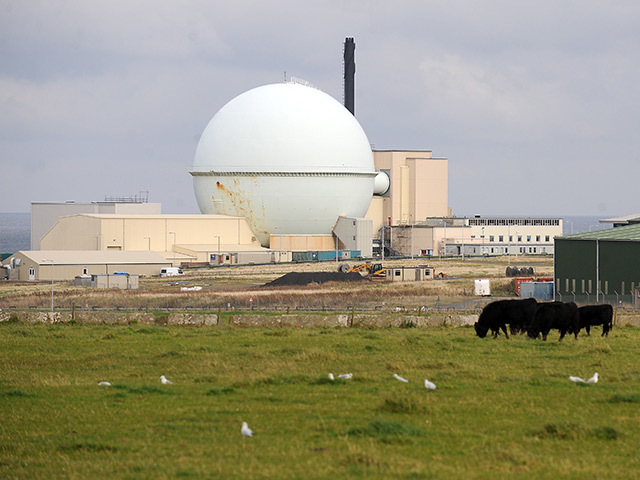 The prospect of a strike at Dounreay has increased after the latest pay talks between unions and management at the nuclear site broke down.
In a joint statement, three unions representing workers at the Caithness facility said they would announce a timetable for formal industrial ballots of their members "imminently."
The GMB, Prospect and Unite warned strike action was a "real possibility" and could result in a shutdown at the decommissioning site, managed by Dounreay Site Restoration (DSRL). The unions dismissed DSRL's 1% pay offer as "derisory."
DSRL said it was disappointed by the failure of the talks, after making what the company believed to be an improved offer. The firm, a wholly-owned subsidiary of Cavendish Dounreay Partnership, added it was committed to continuing discussions with the unions.
The three unions first raised the prospect of industrial action at Dounreay last autumn, when they said their members had delivered an "overwhelming" rejection of the proposed pay rise.
Their statement said the latest "crisis talks" with the company ended without resolution on Thursday after the employer "stonewalled any possibility of increasing a derisory below inflation 1% pay offer."
The unions highlighted recent figures showing DSRL, which took over the UK Magnox decommissioning contract in 2014, increased its profits for the second consecutive year in 2016 to over £9million.
GMB Scotland organiser Liz Gordon said: "Our members have helped generate healthy profits and remuneration for DSRL and its executives but this below inflation pay offer is derisory.
"We are in the business of defending the interests of our members who deliver the decommissioning of this safety intensive site and we will settle for nothing less than the proper recognition and reward for this workforce."
Prospect national secretary for Scotland Richard Hardy added: "DSRL has increased its operating profit year-on-year since it took over the site and both shareholder dividends and directors pay increased by over 20%.
"This is a public contract and profits and shareholder dividends are being subsidised by the taxpayer and by the workers themselves at Dounreay – this is simply unacceptable and DSRL are miles off a realistic offer."
DSRL has consistently rejected the unions' claim that its pay offer is below inflation.
A spokeswoman for the company said: "We have made what we believe to be an improved offer to the trade unions and, although disappointed that we have not yet reached agreement, we remain committed to continued discussions to agree an annual cost of living increase for employees.
"The offer, which is in addition to individual performance related pay increases, is comparable to other government-funded projects in the nuclear decommissioning industry and is above inflation for 2016."
Earlier this week the three unions and a fourth, Aslef, held talks with Energy Minister Jesse Norman in an effort to avert industrial action by workers at Dounreay and two other nuclear plants in a row over pensions.
The unions want the government to suspend consultation on plans to make savings of £660million by reforming the pensions of Nuclear Decommissioning Authority (NDA) employees at the Caithness site, Sellafield in Cumbria and Magnox in Anglesey.
Recommended for you
X

Trump revives Keystone XL pipeline prospects but hurdles remain