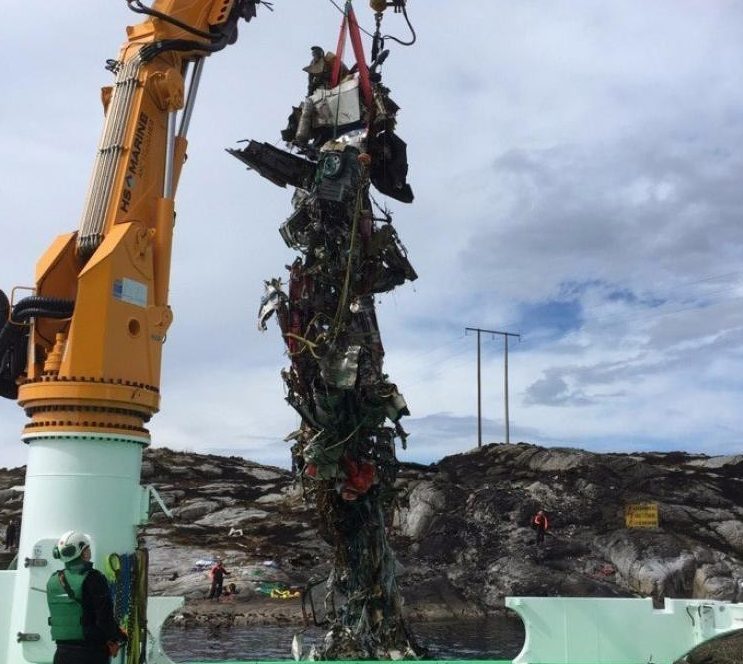 Investigators will publish a new "preliminary" report into the causes of a fatal helicopter crash off Norway on the anniversary of the tragedy.
The Accident Investigation Board of Norway (AIBN) said it was "not feasible" to estimate when the final report would be ready due to the "scope and complexity" of the investigation.
AIBN said yesterday: "We intend to issue a new preliminary report on 29 April 2017, unless there are significant new discoveries necessitating an interim report in the meantime."
AIBN said the investigation was continuing with "high activity" and that "metallurgical studies" had been a major focus.
The accident on April 29, 2016, near Bergen claimed the life of 41-year-old Aberdeenshire man Iain Stuart, 10 other passengers and the two crew of an Airbus Super Puma 225.
The aircraft had been on a return journey from Statoil's Gullfaks B platform to Flesland Airport when its main rotor suddenly detached.
Flight data showed the CHC Helicopter-operated Super Puma dropped 2,100ft in the last 10 seconds of its journey.
Investigators suspect the accident was caused by a fatigue fracture in one of the gears.
Earlier preliminary reports have also shown "clear similarities" between the incident in April and a crash off Peterhead in 2009 in which 16 people died after a different model of Super Puma crashed
AIBN said yesterday: "The investigation is complex, and has a wide scope. So far, the metallurgical studies have been a major focus.
"These are efforts to map and understand why fatigue cracks could form and evolve.
"This work has not yet been completed.
"At present time, the primary focus of the AIBN investigation is certification aspects of the main gearbox and the robustness of past and present design requirements."
The H225 Super Puma and other variants have been grounded in the North Sea since the crash.
European regulators conditionally lifted a ban on flights of certain Super Puma helicopters last year but Britain and Norway have kept restrictions in place.
Recommended for you

Platform crew attempted rescue during fatal GoM helicopter crash