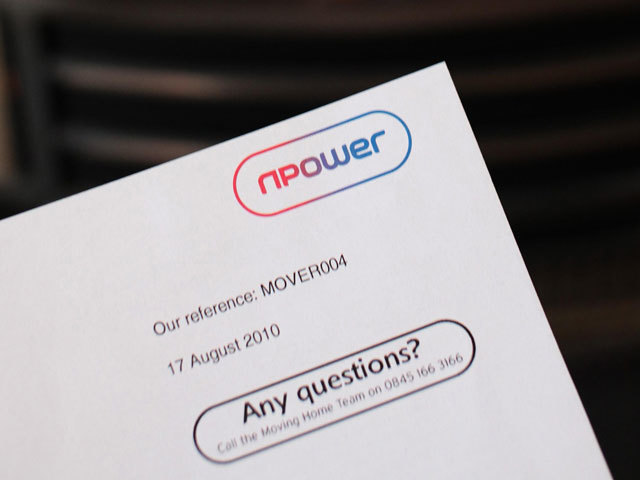 An energy firm's plans to increase their duel fuel bill by nearly 10% could result in further hikes across the so-called Big Six, experts have said.
Npower has come under fire from the Government and energy regulator after announcing plans to hike gas and electricity prices by 9.8% – a move that will add £109 to annual dual fuel bills.
The Big Six energy firm said the move, which will affect 1.4 million customers on a standard variable tariff, comes in the face of rising wholesale energy costs and will come into effect on March 16.
Simon Stacey, managing director of npower's domestic markets, said it was a "hugely difficult decision".
But energy regulator Ofgem rebuked npower, saying it does not see "any case" for significant price increases where suppliers have bought energy in advance, and demanded the firm justify the decision to its customers.
And a spokesman for Theresa May spokesman said the Government was "concerned" about the move.
Responding to npower's price rise, Ed Molyneux, head of research for consumer group TheBigDeal.com, said: "1.74 million customers will be affected by this outrageous price rise costing a total of £190 million.
"When wholesale prices fell people never saw cuts in their prices as big as this rise. Once again the Big Six are putting their profits before their customers.
"The announcement shows that if you're not on a fixed deal you simply have no control over the price you pay for your energy.
"More Big Six price rises are on the cards. If you're on a Big Six standard tariff you need to switch as soon as possible."
Npower's price hike on typical dual fuel annual energy bills is made up of an average increase of 4.8% on gas and 15% on electricity.
The firm said another 1.4 million fixed rate and pre-payment customers will not be affected by the increase.
"Since npower last raised its prices three years ago, there have been increases in wholesale energy costs and rises in the cost of delivering Government policies, such as smart metering, renewables obligation and the capacity market.
"This trend is set to continue," the firm said.
The move comes after rival EDF hiked prices in December.
Experts believe the company's decision could be a precursor to other energy providers ramping up prices.
Neil Wilson, senior market analyst at ETX Capital, said: "Npower raising prices by nearly 10% only adds to the fears that inflation – driven by high oil prices and weak sterling – will crimp consumer spending throughout 2017.
"We have to assume that some of the other Big Six energy providers will follow when they review in April.
"It's a sign that higher input prices – seen across UK industry – are starting to bite.
"Someone has to pay for it and that burden is going to fall on the British consumer. Food and clothing retailers are next in line."
Recommended for you

Ofgem lowers energy price cap but bills still expected to rise for households