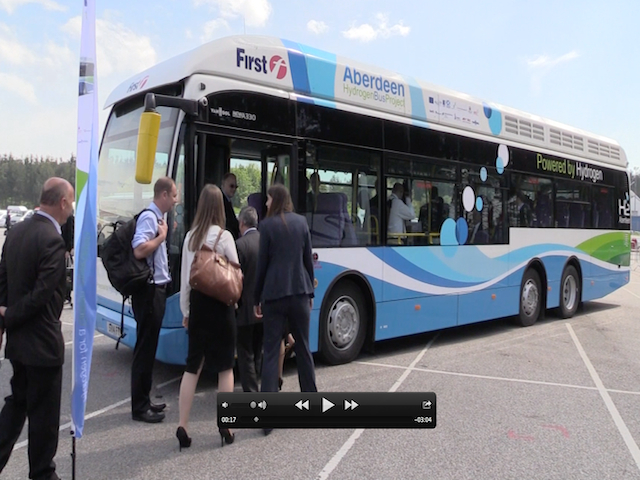 Aberdeen will be host to an inaugural international summit on hydrogen power next month.
The H2 Transport Summit will be held from March 15 to 17, and aims to bring government and industry together to highlight the benefits of the environmentally friendly energy source.
The Granite City was selected to host the event due to Aberdeen City Council's investment in hydrogen buses, two dedicated hydrogen refuelling stations and the hydrogen-fuelled vehicles in its car club scheme.
Speakers at the summit include David York from Transport for London, and Bart Biebuyck, executive director of the Fuel Cells and Hydrogen Joint Undertaking group.
The summit, which will take place during the Europe-wide Hydrogen Week, will also bring together bus operators and re-fuelling companies to present study findings of large scale hydrogen refuelling and highlight the economic benefits of the fuel source to local businesses.
Aberdeen City Council leader Jenny Laing said: "The H2 Transport Summing will be bringing together many high-level industry, government and other key influencers for the first time to consider routes to market/supply chain opportunities within the hydrogen transport sector.
"We welcome international speakers and delegates to Aberdeen as the city is going through one of its biggest changes in its history with the city council spearheading a £1billion transformational capital and infrastructure programme.
"We have an enviable record in Aberdeen at being at the forefront of this exciting technology, and can build on this with the skills and expertise already in the city as the energy capital of Europe."
To find out more visit www.h2aberdeen.com
Recommended for you

Back after four years, trust the ONS conference to go the extra mile