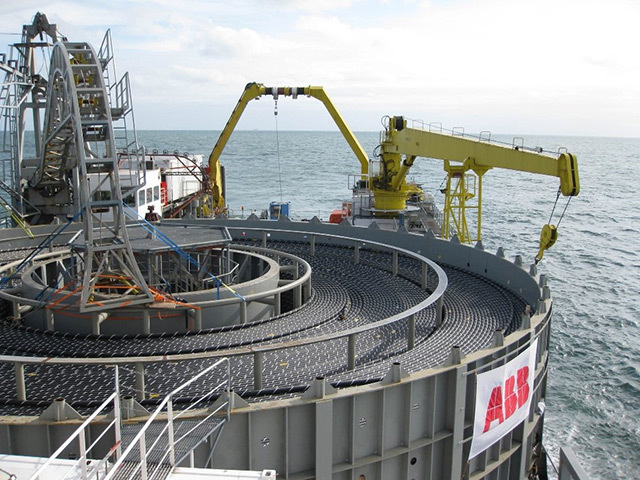 The UK business of Swiss engineering giant ABB has been roped into an investigation over an international oil bribery scandal after submitting a report to authorities.
ABB, which has an office in Altens in Aberdeen, has been included in a wide ranging probe by the UK's Serious Fraud Office (SFO) into suspected offences of bribery and corruption.
The SFO has targeted officers, employees and agents of ABB in the UK as part of its inquiry into a Monaco-based firm, Unaoil, which is accused of corruptly securing contracts for dozens of multinationals.
The company, which acts as an adviser to oil and gas companies, was working with British company Rolls-Royce, which was also under investigation by the SFO.
Last month Rolls Royce agreed to pay £671million in a settlement that meant it will avoid being prosecuted by anti-corruption investigators in the UK, US and Brazil.
The SFO investigation into Unaoil was launched at the start of last year after thousands of internal emails were leaked to a newspaper in Australia.
Unaoil has denied wrongdoing and has launched a legal action against Fairfax Media in relation to what it claims were "malicious and damaging allegations".
The SFO did not provide details ABB's alleged involvement in the claims.
In a statement it said: "The SFO confirms that it has commenced an investigation into the activities of ABB Ltd's United Kingdom subsidiaries, their officers, employees and agents for suspected offences of bribery and corruption."
ABB said it had submitted a report on "alleged improper payments" to prosecuting authorities in the US and UK after an internal investigation revealed "past dealings with Unaoil".
The statement said: "As a result of an internal investigation, ABB self-reported to the Securities and Exchange Commission and the Department of Justice in the United States as well as to the Serious Fraud Office (SFO) in the United Kingdom concerning certain of its past dealings with Unaoil and its subsidiaries, including alleged improper payments made by these entities to third parties.
"The SFO has commenced an investigation into this matter. ABB is cooperating fully with the authorities. ABB takes a zero-tolerance approach to financial improprieties and maintains the highest standards regarding integrity and ethical business practices."
Recommended for you

Netherlands drops OPL 245 probe into Shell