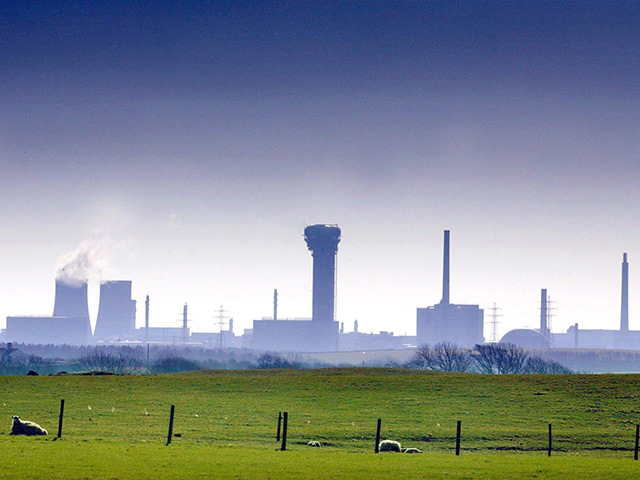 Union leaders have demanded clarity over the future of a planned new nuclear power station in the UK after Japanese giant Toshiba asked for a delay in releasing its accounts amid a shares plunge.
The company was expected to announce huge losses and that it was pulling out of nuclear projects outside Japan.
That fuelled fears over the future of a new plant at Moorside in Cumbria, which Toshiba has a 60% stake in building.
The GMB union called for urgent clarity from the Government on the project.
GMB official Chris Jukes said: "Currently nuclear is focused on decommissioning at Sellafield, with a highly skilled workforce carrying out very complex operations with safety and security paramount.
"Sellafield looks after the highest level of radioactive waste in the UK and Government owes the area a huge debt of gratitude.
"In terms of Moorside, this potential new build is part of a broader and home-grown energy mix, built, maintained and operated by 20,000 British workers.
"Brexit should be a perfect opportunity to demonstrate conclusively a better way for nuclear in West Cumbria.
"For 70 years Whitehaven has been a hub for nuclear.
"The West Cumbria area needs the regeneration a new plant would bring.
"New infrastructure, new roads, better railways, demand for housing, health and school places, would all follow a brand new power plant.
"All of these can fuel employment and keep skills in the area.
"Uncertainty over the Toshiba deal shows exactly why foreign investors shouldn't be left to keep Britain's lights on."
Recommended for you

Crumbling nuclear plant may fuel Philippines after 36-year delay