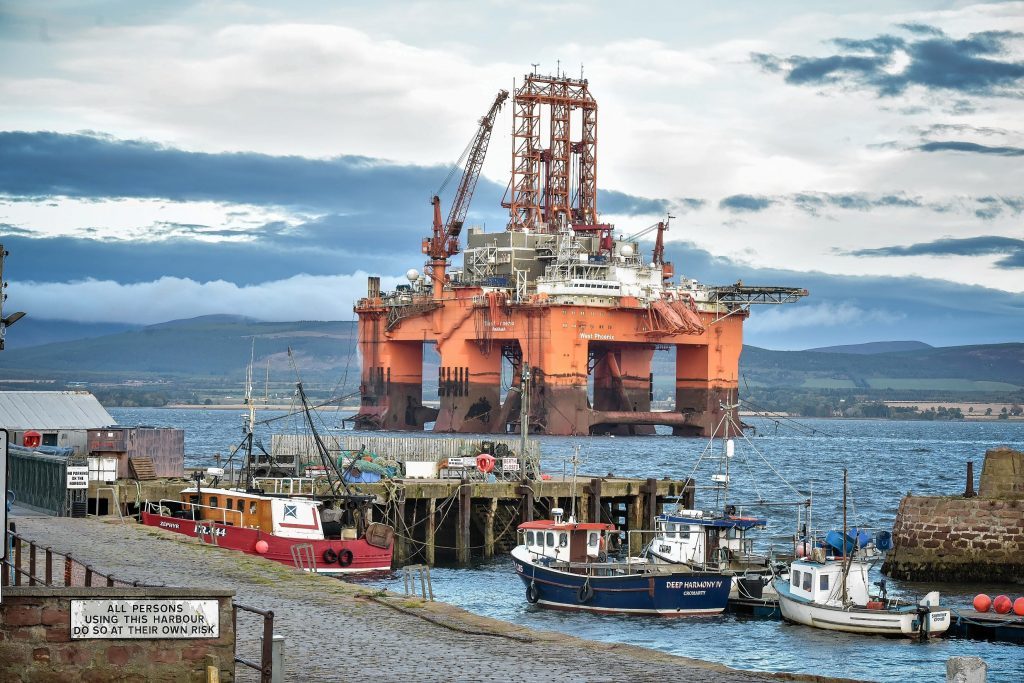 A historic harbour on the Black Isle is in line for a £100,000 revamp to try to restore it to its former glory.
The original Cromarty harbour was built in 1784 and a new pier was added in 1914 to aid the World War I effort.
But parts of the facility have fallen into a "deplorable" state in recent decades.
Now the local harbour trust is planning a series of projects to increase capacity and improve the experience for visitors to the category A-listed structure.
It has applied for funding to Highland and Moray Fisheries Local Action Group (FLAG), and hopes this will pay for up to three-quarters of the bill.
But it is also fundraising to find the remaining £25,000, and has urged potential backers to show their support.
Proposed works include new railings, ladders, improved berthing, a new electrical supply, the installation of interpretative panels outlining the harbour's history to visitors, as well as benches and new sheds.
Tony Van Dyke, chairman of the harbour management group, said: "In the last few years, there has been a renewed vigour to restore the harbour to its former glory.
"Some of it is in a deplorable state and it's so important historically.
"There are a few things going on – but the strategy is all about improving capacity and experience of people using the harbour.
"We can start certain projects straight away but, in order to do the full programme, we need the other £25,000."
The harbour was designed by John Smeaton and built by John Gwyn between 1781 and 1784, incorporating a stone jetty which is now the west pier and an east pier.
It was the main harbour in the Cromarty Firth until Invergordon took much of the trade when its pier was developed four decades later.
In 1912, Winston Churchill announced plans to create a fortified naval base in the Cromarty Firth, resulting in the harbour being extended.
It is one of the oldest working harbours in this area and a number of projects have been attempted to improve the facilities, but they were often hit by setbacks.
A breakthrough was made in 2004 when the harbour trust was able to dredge the basin and instal pontoons.
A petition has been launched in recent weeks to drum up support for the latest harbour upgrade plans. Potential backers are asked to contact the Cromarty Harbour Trust via its website.
Recommended for you

Port of Cromarty Firth boss Bob Buskie to retire