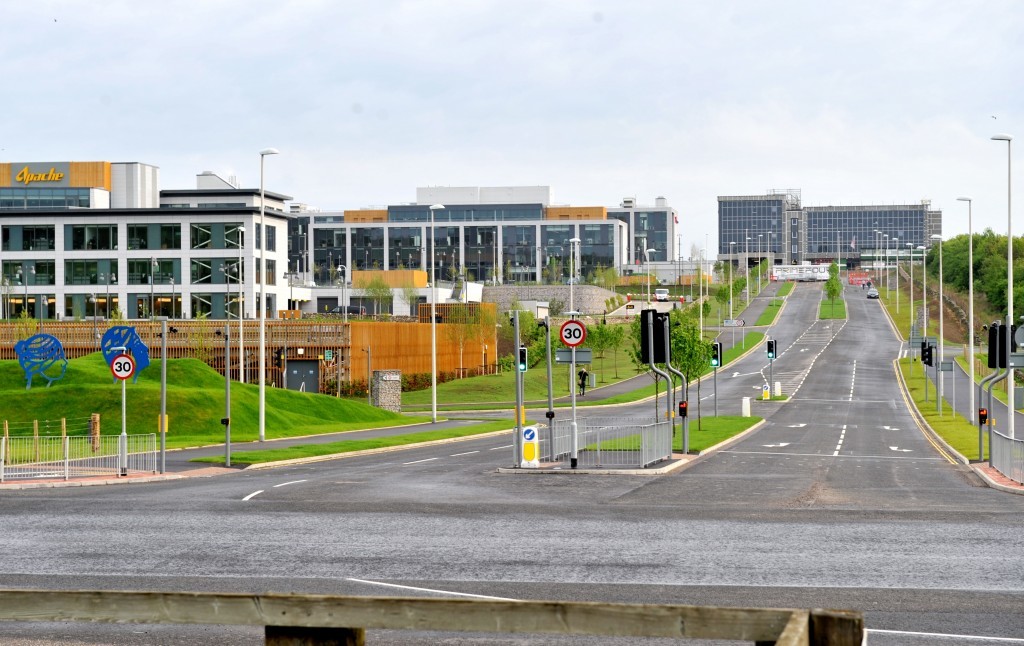 A retail study has warned trade in north-east towns and Aberdeen city centre will be hit if two major developments are approved.
The new independent retail analysis says plans for the £150million expansion of Blackdog, coupled with £100million plans to expand the Prime Four Business Park in Kingswells, could hurt Aberdeen and Aberdeenshire town economies.
Plans for a new town centre in Blackdog – which include a cinema, hotel, shops and a regional food hall – are being progressed by Ashfield Land, alongside another application for 550 homes.
Meanwhile developer Drum Property Group has submitted an application to Aberdeen City Council to create Prime West, a 322,917sq ft retail development, which would include a food store.
However the latest report by Hargest Planning Ltd (HPL), commissioned by Aberdeenshire Council on the Blackdog plans, said both developments would "result in retail impacts on centres located in both Aberdeenshire and Aberdeen city".
It points to Aberdeen, Ellon and Inverurie town centres as the areas which would be hit hardest by the plans. Other places, including Peterhead, may experience an impact.
The report was published in reponse to the submission of a final retail assessment on the Blackdog plans by Scott Hobbs Planning (SHP), acting on behalf of Ashfield Land.
Within it, the developer says it will limit the floorspace associated with the foodhall and convenience and comparison goods.
The firm has also said that no unit within the proposed foodhall will be occupied until it has been "constructed and completed to the satisfaction" of the council.
Last year, an HPL analysis calculated an 8% impact on convenience goods in Ellon and further impacts in Danestone and Dyce in Aberdeen if the Blackdog development was approved.
However the new SHP report says the impact on Ellon would be 6% and 2% on Inverurie, adding: "the already insignificant impact on the city centre would be reduced further".
The report adds: "No interpretation of these figures could realistically describe them as "significant", and would more accurately be described as insignificant."
However the HPL report said the Blackdog and Prime Four developments proposed between 543,577sq ft and 516,668sq ft between them.
It adds: "Although these proposals are located in separate but adjoining authorities, both will result in retail impacts on centres located in both Aberdeenshire and Aberdeen City – notably the city centre and Inverurie town centre.
"This emphasises the importance of a cumulative retail impact assessment being undertaken to enable both authorities to assess the full implications of these proposed developments."
Drum Property Group, who are behind Prime West, declined to comment.
Recommended for you

9/11 survivor tells Aberdeen conference about her move to sustainability