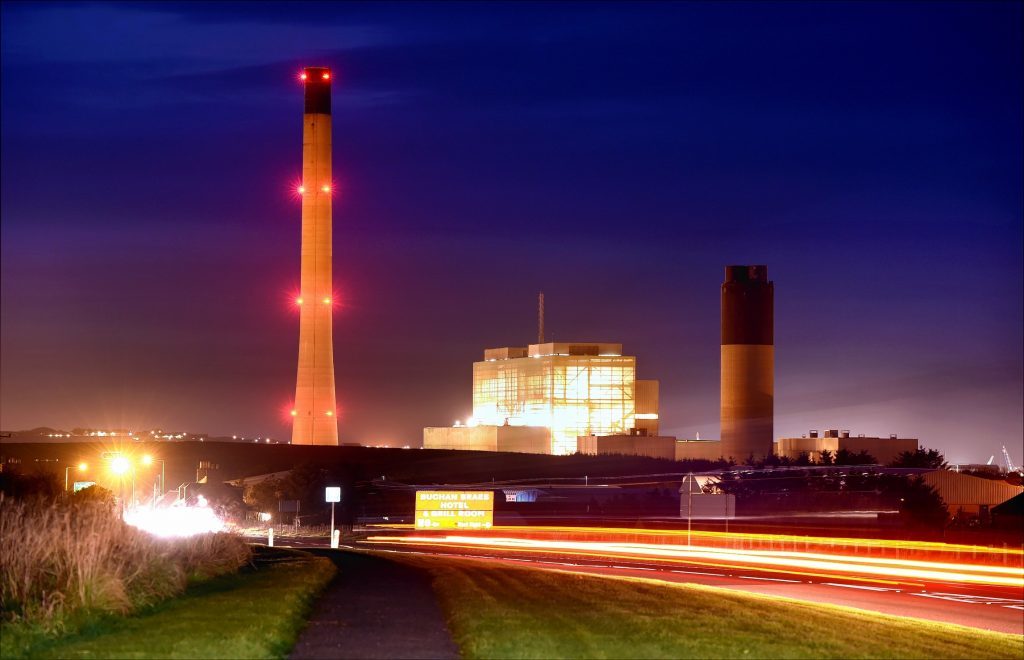 Uncertainty over the future of carbon capture and storage schemes in Scotland is delaying the development of the emissions cutting technology, an MSP has claimed.
A proposed $1billion grant to trial the method at UK power plants was scrapped by Westminster at the end of last year.
Peterhead had been one of the plants which was in the running for the funding, with the project getting the public backing of Shell and SSE.
But the UK government said that following the Chancellor's budget update that the supposedly ring-fenced cash was no longer on the table.
Aberdeenshire East MSP Gillian Martin claims that the lack of a firm plan to get the project back on track runs the risk of missing emissions targets.
She said: "The current uncertainty surrounding Peterhead is delaying the development of a technology which will be vital in helping the country reduce its emissions targets.
"The decision by the UK Government to scrap £1billion of support to carbon capture and storage has left a huge gap in what is an obvious opportunity to enhance and support energy production in Scotland.
"I would urge the UK Government to look again at their decision which could mean we lose out on the chance to not only help prevent the impact of climate change, but be at the forefront of new energy technology."
Ms Martin made the comments after the Economy, Jobs and Fair Work Committee at Holyrood heard evidence on the matter.
Ms Martin, a member of committee asked Scottish energy minister Paul Wheelhouse about the implications of losing out on such a "core technology" for decarbonisation.
In response, Mr Wheelhouse said the impact was "very significant" and the government was currently looking for a way to find a "future for Peterhead" which would be sustainable.
He added: "I don't think it's appropriate for us to sit back and expect the world to develop a technology that we can exploit when we have an opportunity at Peterhead to do it and I think if we don't do it there's a risk that some of the offshore infrastructure as fields are decommissioned will be lost to us."